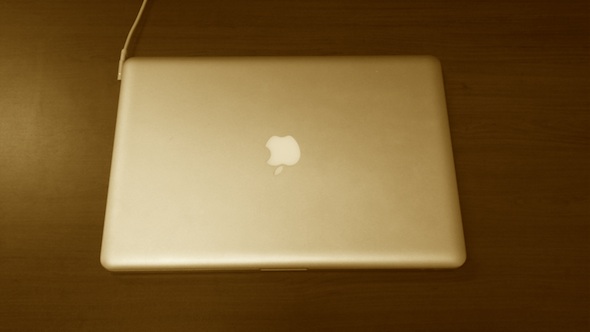 A few weeks ago, an up-and-coming member of the fitness industry asked me a simple question:
"Mike, I'm starting a website and I really admire what you've done. Can you give me some tips on how to be successful?"
The more I thought about it, the more I realized how loaded this question really was!
So instead of writing all this up via e-mail, I promised him that I would write up something in a blog post that everyone can benefit from.
Whether you're creating a new fitness website, or you're a seasoned veteran, I feel as though these three steps are critical for your success.
Step #1 – Create Valued Content
The success of your fitness blog (or any blog, for that matter) begins and ends with great content.
There's really no way around it. If you write content that your readers enjoy and value, they will come back.
And here's an important point: It's all about your readers.
You have to know who they are, what they are passionate about, and what they want to learn about from you.
Some people want hardcore strength training advice.
Some people want to lose body fat and/or improve their physique.
Others might want to learn a little bit about general fitness and health, but be entertained a lot along the way
I think this is one of the most fascinating things about our industry – there are so many unique avenues and niches, if you are passionate about what you do and follow the steps I outline in this post, you can probably be fairly successful.
I tell you who I really admire with regards to content creation: Eric Cressey.
This guy is a content machine. Every week he's cranking out 4-5 blog posts, writing for other fitness websites and magazines, running an awesome sports performance facility, and training like the cyborg we've all grown to know and love.
If you've done this for an extended period of time, you know how challenging it is to keep up this kind of pace, and he's been doing it for close to a decade now.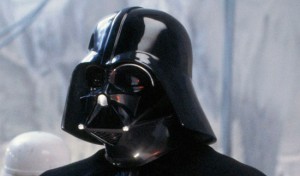 In the words of Darth Vader, "Most impressive."
So let's say you want to start a blog but can't figure out what to write about. I think far too often, people make this way harder than it needs to be.
Sure, you can re-write the book on a specific topic, or give just a ridiculous overview on it (like I did in my Squat, Bench Press and Deadlift posts), but one of the biggest reasons people visit a blog is because they want to feed their ADD a bit.
If you're struggling to generate content, here are a few quick ideas that I use to get the juices flowing:
Do a Q&A. I get questions all the time via e-mail, and with my Inbox getting destroyed to the tune of 50-100 e-mails daily, I simply can't respond to all of them. However, if I get a really good question I'll often respond to it in a blog post so that all of my readers can benefit.
Flesh out a discussion. This is similar to the Q&A, but typically the question is asked during a training session with a client or athlete. Questions that your client/athletes have make for great content because, well, they're probably questions that other people want the answers to as well!
Write a random post. This is the ultimate ADD fix for both author and reader.
Now, the biggest tip I can give for someone who is serious about writing but struggling to get finished, bloggable content.
Turn off your internal editor.
If you saw what an "original" draft of my work looked like, you would question the sanity of the world we live in.
I'm not kidding – it's not beyond reason to see expletives, things in all caps, spelling errors out the wazzo and flat-out horrible grammar.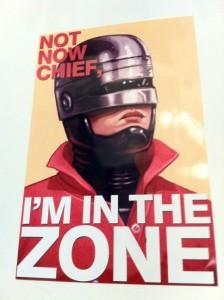 There's a reason for this, though: When I'm in the zone, I don't want to leave the zone.
I don't want to jack around with editing, formatting, or cleaning anything up.
All I want to do is get as much quality content as I can out of my head and into something that will be usable with some degree of editing.
This is critical. I can't tell you how many new authors/bloggers want to write this perfect magnum opus on their first run.
They want perfect spelling, punctuation, grammar, etc., and they want it all the first time.
Instead of getting those fantastic ideas out of their skull, they spend 2/3rds of their time formatting and cleaning things up.
And before you know it, they have exactly one page written for 2-3 hours worth of work.
Listen, I'm not the best writer you're going to meet (obviously). However, I've carried a successful fitness blog for years now, been paid to write for virtually every major fitness magazine (online and offline), and most importantly, I've gotten to work with some of the best authors in the business.
One thing we all have in common? We know how to shut off our internal editor when need be and get work done.
Hopefully I haven't belabored the point too much, but it can't be said enough – content truly is king.
Step #2 – Channel Your Content
So you've generated some serious content, what's next on your agenda?
Getting people to actually read that content!
There's nothing worse than starting a blog and the only people that read it are yourself, your significant other, and your mom.
It's fun to write, but only if what you're writing actually gets read!
And it may sound funny, but I think this social media thing is might just stick around for a while.
Whether it's Twitter, Facebook, YouTube, Google Plus, or any of a thousand other social networking sites that I'm as of yet unaware of, getting people to help spread the word about your blog is of critical importance nowadays.
Providing great content is key, but the next step is to get the people who are reading your materials to share it with their friends, family, etc.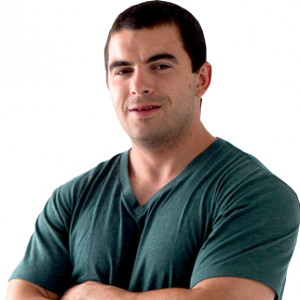 A great example of a blog that flipped the script on the whole content/channeling thing is Ben Bruno. If you followed Ben's blog initially, he didn't really put out a ton of his own content.
Instead, he created two blog posts per week – one where he reviewed his favorite fitness blogs, and a second where he posted links to his favorite training and coaching videos.
The result was impressive, to say the least.
Without unique content, he was immediately driving a ton of traffic back to his site. People were very quick to share his posts via social media sites simply because he did some laborious work (linking to a ton of videos and articles is extremely time consuming), but as a result, he channeled a ton of traffic back to his own website.
These days Ben puts out some really great content of his own, and that's only expedited his rapid growth within the fitness industry.
I think we can all learn a lesson from Ben in this case, though:
Channeling can go a long way to helping you grow your fitness blog.
If you want to start channeling your content, you need to have some sort of social media presence. Here's what I'd start with, if I could do it all over again:
A Facebook page for my business. As is stands now I have 5,000 friends, 500 of which I probably know in real life. Thus, I'm stuck in between talking business and pleasure, which is always awkward. If possible, have your personal Facebook page (for you, the real person) and a second page for your business/online presence.
A Twitter profile. I hated Twitter initially, but actually enjoy it quite a bit more now. I've found a lot of unique and interesting people on there that I probably would not have found had it not been for Twitter.
A Google Plus page for your business. See the above comment on Facebook pages. I'm going to create mine as soon as I'm done here!
I know there are tons of other services out there, and I'm sure I'm missing all the social media experts would tell me how wrong I am, but when you're starting off master the basics and the social media avenues that will give you the most bang for your buck.
Step #3 – Make it Consistent
This is the really, dirty, nasty secret no one wants to tell you….
If you want your blog to see continued success, you have to keep writing!
Good days, bad days, and anything in between, you have to be militant in your consistency.
Back in the day when IFAST coach Zach Moore asked me about his blog, he told me he had tons of ideas and wanted to write a bunch of them all at once.
Instead, I told him what would be better would be to put up one post per week. He could write as many as he wanted (20 all at once, if that tickled his fancy!), but he should only post one per week.
Why?
Simple – blogs are really easy to start. Like any project, in the beginning enthusiasm is high and you're super excited to be doing something fun and new.
But what happens when things get bogged down?
You get busy?
Or the ideas start to evaporate?
Your blog slows to a crawl, and eventually, stops all together.
Maintaining a fitness blog isn't easy. It takes hard work, time and dedication.
Perhaps more importantly, it takes someone that as a trainer or coach is continuing to evolve as well.
If you're not getting after in the gym, training people yourself, or continuing to educate yourself via webinars, DVD's, seminars and the like, chances are you'll eventually run out of things to talk about.
However, if you keep yourself active and engaged within the industry, your blog will become an extension of your journey. The more you learn and grow, the more you'll want to share your experiences with your fans and readers.
Summary
There's a very long-winded answer to a seemingly simple question.
The three steps to building a successful fitness blog are developing great content, channeling it via social media, and doing it consistently for a long time.
That may not be the magical answer you were looking for, but I can guarantee with 100% confidence that if you follow this approach, you'll be successful.
All the best
MR