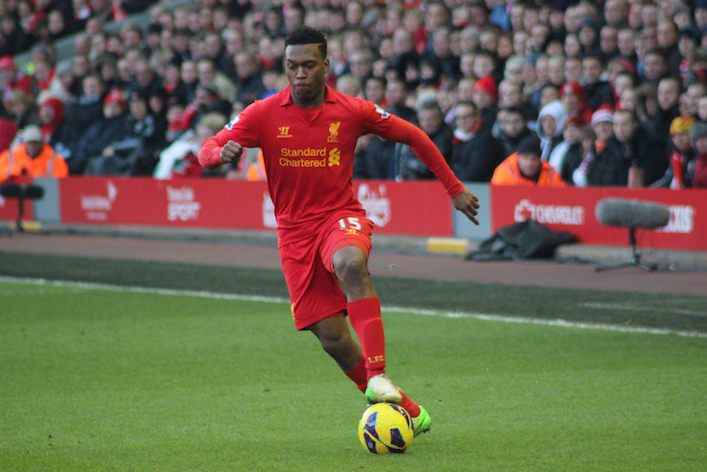 Over my coaching career, I've navigated the treacherous waters of in-season training with high school, college, and professional athletes.
Needless to say, it's not easy.
I always kid around that coaches that work with teams year-round are masochists, as there's so much more that goes on behind the scenes than simply understanding the biomechanics or physiology of movement.
Now you have the grind of the competitive season.
You have waxing and waning motivation levels.
And you have cliques and groups that could be positively or negatively effecting your team.
I'm going to go into far greater depth on this topic at the Elite Athletic Development 2.0 seminar here in March, but this article will definitely give you some insights into my thought process for in-season training.
But First, A Disclaimer
#1 – My most recent experience has been at the professional level, so keep that in mind.

Professionals are measured by wins and losses, so that's obviously a factor. When working with young athletes, or athletes who are still developing, this definitely changes your decision making process.
#2 – This is only my second year doing this, so please don't take it as gospel.
Instead, think of this as a behind-the-scenes look into my journal and personal thought process. (Which really, is true of this site in general – everything is fluid and changing with time).
I love sharing my experiences with others, and writing also helps me re-organize and re-focus my own thought process. I hope you get something from it as well.
So with that being said, here are three tips to get more out of your in-season training with your athletes!
Tip #1 – Don't Make Them Sore!
As a strength or performance coach, you already know this simple rule:
If you train hard enough, sooner or later, you're going to get sore.
And while the goal isn't to chase that soreness, the fact of the matter is it's going to happen from time to time.
During the in-season, however, your goal should be to minimize it.
At the professional level, coaches get paid to do one thing: Win games.
So if I'm taking my guys in the gym on a Tuesday and crushing them so badly that it affects their performance throughout the rest of the week, that's not a good thing.
And if I'm really dumb and beat them up so bad that it affects their performance on game day?
Well then I'm probably out of a job!
The goal when training is to maintain strength or power during the season, while minimizing soreness.
Because at the end of the day, the goal is to have your team feeling fresh and fit on game day, so they can perform at their highest levels.
Here are a few simple tips to help you do this:
Minimize the introduction of new exercises during the season.
Use less volume than you traditionally would during the off-season period.
Choose exercises that minimize eccentric stress on the body.
If you do your job as a performance coach, your athletes should be at their best to perform during practices and games. And minimizing soreness is one way to do that.
But what's another?
Tip #2 – Consolidate Stress
In all actuality, Tip #1 and Tip #2 fit hand-in-hand. If you can consolidate the stress on the body, then you can allow for maximal performance on game day.
I'm a big believer in Charlie Francis' High-Low method of training, where you alternate between days of high-intensity and low-intensity training.
While the model was originally applied to the central nervous system (CNS) of sprinters, I think it works well within the general concept of  "stress" as well. In other words you have your higher stress days, and your lower stress days in the training program.
What often happens is that you get caught up in this middle ground where every day is of moderate intensity. The body never has time to recover appropriately, and as a result performance declines and the likelihood of injury creeps up.
Planning the training is actually the easy part – figure out which days your coach(es) want to make the high-intensity/high-stress practice, and lift on those days as well.
But what happens when someone goes rogue?
Or the plan changes drastically?
I often tell a story about when I was at Ball State and through our training, we had tested and determined the girls were at peak physical performance.
Maximal strength, rate of force development, and vertical jump performance all were at their highest point of the year leading into the conference tournament.
And that week, the coach also decided that the girls weren't fit enough and had them perform 2-a-day practices to "get them in shape."
So then what?
Remember that all stress is stress: physical, emotional, mental, money, boyfriend/girlfriend/spouse, whatever.
And once the stress bucket is full, there's not much you can do from a training perspective to fix the problem.
So if the skill coach has left the team in a shambles after practice, is making them come in and crush a workout the best idea?
Absolutely not.
This is part of the reality of a performance coach. Our goal is to know the biomechanics, know the physiology, know the stress response, and how these things affect our athletes. From there we can make informed decisions to give our athletes the best chance for success.
And sometimes, the best thing we can do for our athletes is to take them through a quick mobility session and send them home to recover.
Tip #3 – Keep Everyone Fit
As an athlete, I never really paid attention to the fitness levels of other athletes.
Sure, there was always the one guy who stood out because his fitness was ridiculous. And on the other end, there was always the one guy on the other end of the spectrum who spent the first week of pre-season dry heaving after every set of suicides.
But as a coach, it's my job to keep guys fit throughout the season. And really, there are multiple questions you need to ask yourself if you want to achieve this goal:
What is the fitness level of the individual, and the team, when they report to camp?
What is the fitness level of the individual, and the team, when they finish pre-season and start the competitive calendar?
What are acceptable fitness levels for athletes who play different positions?
How do you manage starters versus reserves, to keep everyone in the same "range" of fitness?
Last but not least, what do you with injured athletes to get their fitness back up, before re-inserting them into practice and/or game situations?
As you can see, there are a lot of questions that must be answered, and there's a lot of gray area.
I'd like to think that one thing I do well as a performance coach is ensure that my athletes show up fit and ready for the pre-season.
Furthermore, I train my athletes to perform well at their sport, and assume that the sport coach uses an appropriate test to gauge their fitness levels.
Unfortunately, this isn't always the case – like when a coach destroys an alactic-aerobic athlete with a glycolytic based test.
But I'm getting off track – I digress.
The goal is to keep everyone relatively fit. For your starters and athletes who play heavy minutes, this typically isn't an issue.
However, maintaining the fitness levels of your reserves, as well as your injured athletes, can definitely take some work.
My goal is always to maintain and preserve fitness whenever possible. Even if an athlete is injured, don't think about what they can't do, but rather, what can they do to maintain fitness?
If they rolled an ankle, maybe they could ride the bike. Or swim.
If it's an upper extremity injury, you have even more options available.
At the end of the day, keeping an entire squad fit over the course of a season is no easy task. But with consistent and well-planned fitness testing, combined with an individualized approach to fitness, you can win the war.
Summary
In-season training is incredibly challenging, as there are so many different stressors and variables in play.
But if you do your best to follow and adhere to the three tips outlined above, chances are you'll be more successful than most.
All the best
MR
P.S. – If you want to attend Joe Kenn and I's Elite Athletic Development 2.0 seminar, please register ASAP. The super early-bird discount will be gone after this Friday!
(Lead Photo courtesy of Dean Jones)