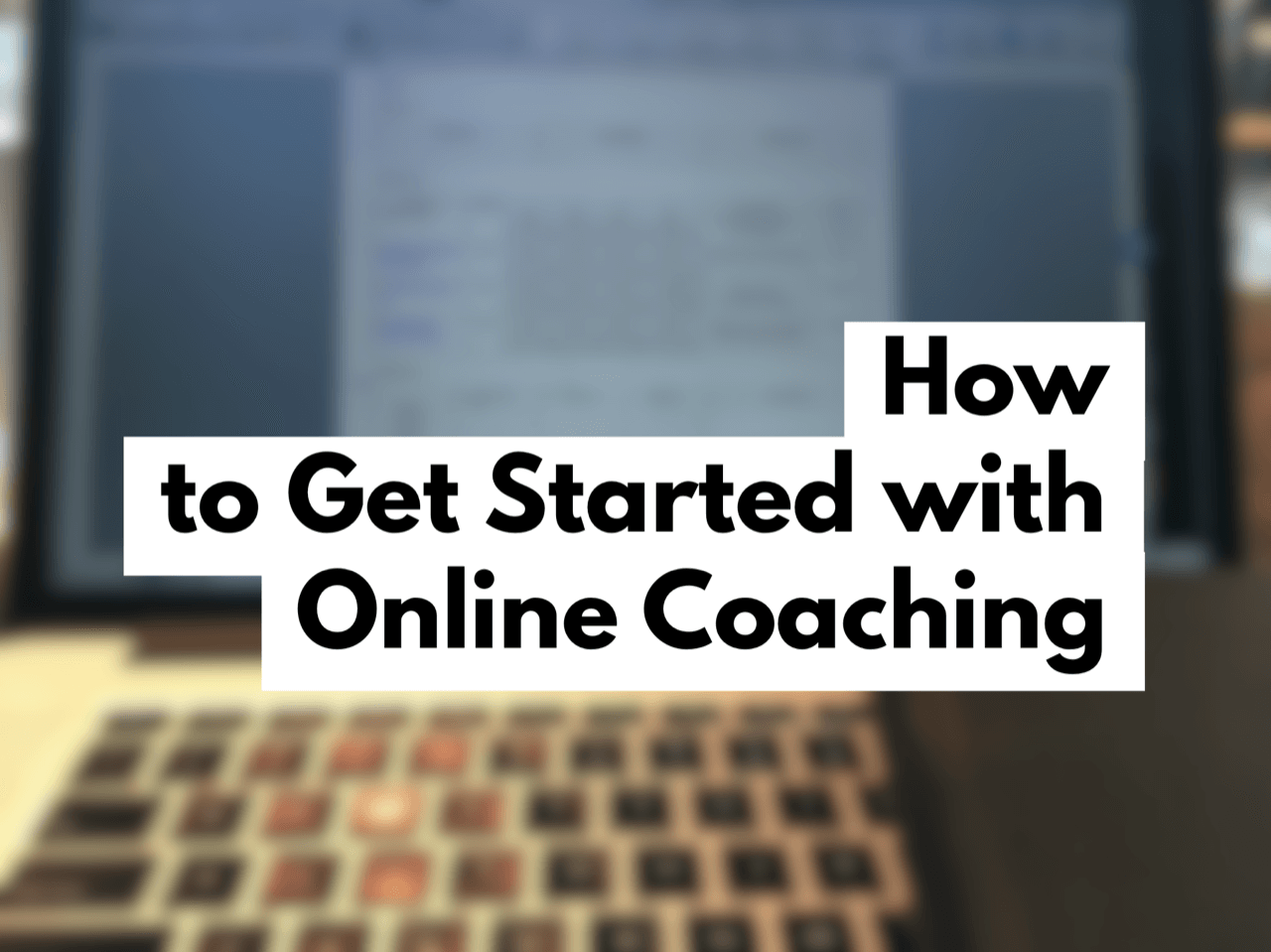 Between my website, social media, and my podcast, I get asked a ton of questions.
But one question I get asked time and again:
How did you get started training clients online?
So let's start this off with a little history lesson…
The year is 2006, and I've been writing quite a bit for major online publications like T-Nation and Elite FTS. It's a pretty cool gig, because I get to take the knowledge that I've gained over the years and share it with a ton of people.
And then it happens.
As I'm answering my emails one day, I get a guy who reaches out and asks if I will train him.
And standard, in-person training definitely won't training won't work – because he lives in JAPAN!
So needless to say I was honored, but also unsure of how to progress.
After all…
How do you train someone that you can't physically work with?
How do you assess them?
How do you make sure that they're performing the exercises correctly?
While I had a ton of questions, I also realized that this was a unique opportunity and jumped at the chance.
But here's the question I'm sure you're wondering…
How can I  get started online training?
What this person is really asking isn't if they can do it.
After all, more times than not they've trained clients and athletes for years, so they're confident in their ability to administer a legit training program.
No – the real question isn't if they can do it, but rather, how they can do it!
And I'm here to tell you, it's really not that different than working with someone in-person.
The big elephant in the room is that you probably won't coach and cue them in real time*, and instead, will review video clips and provide feedback after their sessions.
(*I say "probably" because even this can be done – after all, online platforms like Skype and Zoom allow you to video conference seamlessly, so you could provide immediate feedback if necessary!)
If you want to get started training online clients, here's a simple exercise you can work through to get you started.
What I often find is that people struggle with online training/coaching because there's this fear of the unknown.
So let's take all the questions you might have and answer them.
It's like when you've got a ton going on and you're really stressed as a result. If you just let all those ideas bounce around in your noggin, then sure, you're going to be overwhelmed!
But if you take the time to brain dump, get everything out and put it on paper, there's this since of clarity and focus. You're like, "Yeah – I can totally do this!"
So let's start by listing most (if not all) of the questions you have so you can start to cement this in your mind:
Who is your ideal customer/client?

What kind of shape are they in?
What are their goals?

How are you going to find these potential clients and attract them?

Are you going to spend money on ads in Facebook and Instagram?
Use information marketing like a blog or podcast?
Reach out to your email list?

What are your fees going to be?

Don't reinvent the wheel here – start by thinking about how you charge for standard training/coaching and work from there.
It doesn't have to be perfect – just get something down on paper!
When in doubt, start with $97/month (because it's always more legit when a price ends with a 7 vs. a 9!)

How are you going to assess your clients?

Written feedback?
Video clips?
A live Skype or Zoom session?

What tool(s) are you going to use to administer the workouts?

Microsoft Word?
Excel?
An online platform like Train Heroic?

How are you going to communicate with your clients?
How often will you communicate and provide feedback?
While this list may not be perfect, it's a great start. And chances are just looking at that list is making your head spin a bit!
And trust me, that's totally natural.
After all you're facing what you consider to be this huge, daunting task. But I promise if you take these questions, and come up with answers/solutions to each and every one, it's going to make your life that much easier.
I'd also recommend focusing on finding an answer – not the perfect answer. If you're unfamiliar with this concept, it's basically finding something that works and making it happen right now.
Then you tweak and refine over time. (The graphic below should help, too.)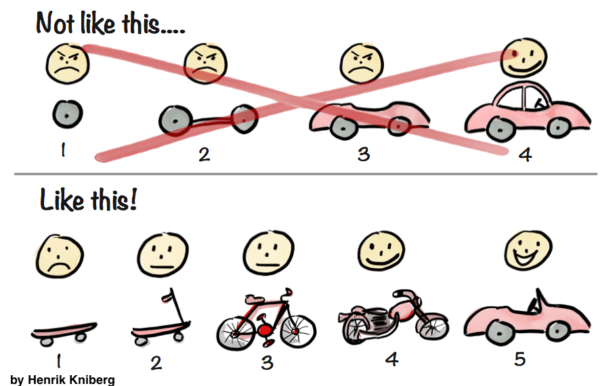 Now if you want to make this easier on yourself, I'm going to pitch you on a simple way you can fast track this whole process…
Pat Rigsby and I created a new product called the Online Coaching Specialist Certification. We both get asked on an almost daily basis how to get started in the online world, so it just made sense to create one product that detailed all of our thoughts.

In this course, we take you step-by-step through our online coaching process, and detail everything from identifying your ideal customer, to making the first sale, to actually delivering that first online program.
If you want to take your career (and your income) to the next level, I think it will really help!
All the best,
MR
Get 3 days of my best coaching materials — for free.
3 DAY COACH'S CAMP:
Write better programs
Learn how to motivate clients outside the gym
My most popular resets for instantly improving movement quality