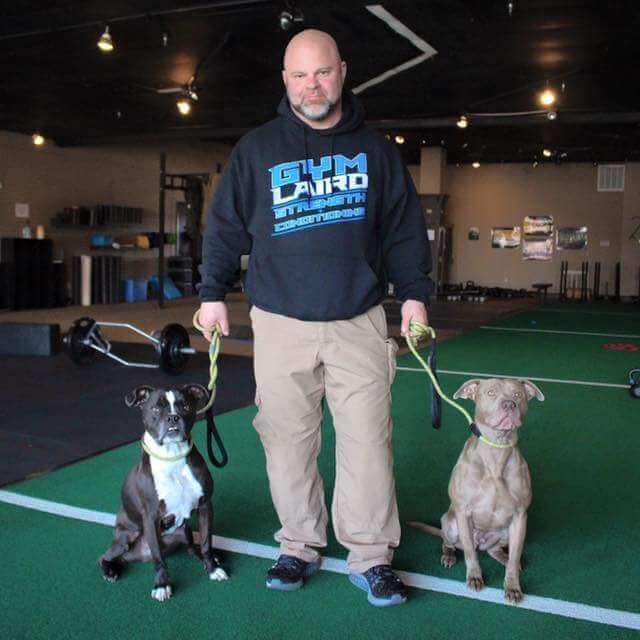 Jim Laird is the owner of Gym Laird Strength and Conditioning, and has worked as a Strength and Conditioning Coach helping clients achieve their goals since 1997.
Jim has 4 years of Division One coaching experience and over a decade of working with clients in the private sector.  But perhaps most importantly, Jim has worked with everyone from housewives who just want to look and feel good, to professional athletes in the NFL, LPGA, and MLB.
He has helped dozens of young athletes achieve athletic scholarships to Division 1 schools and also trains a team of female Powerlifters, The Miss Fits.
In this show, Jim and I talk about his long and winding journey as a trainer and coach, how he gets great results with his clients only lifting twice per week, and how a self-described caveman that looks like a fire hydrant now runs a gym that trains 95% women.
Jim has a ton of not only training but life experience, and I sincerely hope you enjoy the show.
Show Outline
Here's a brief overview of what we covered in this week's show:
MR's Monologue: Review and Evolve
What originally led Jim to the world of physical preparation.
The extremes he took himself to as a powerlifter, and how it influenced his thinking today.
How those extremes have helped shape and mold his current business model.
The difference between performance and health, and what Jim feels his clients really want.
How "a caveman that looks like a fire hydrant" has built a business that caters to 95% women.
How his powerlifting career has influenced how he trains his females powerlifters today.
The BIG Question.
A fun lightning round where we pontificate on the benefits of being a T-Rex, the most impactful book he's read in the past year, and the one piece of advice he'd give to an up-and-coming trainer or coach.
Related Links
Social Media
Books Mentioned
Random Savagery
Get 3 days of my best coaching materials — for free.
3 DAY COACH'S CAMP:
Write better programs
Learn how to motivate clients outside the gym
My most popular resets for instantly improving movement quality