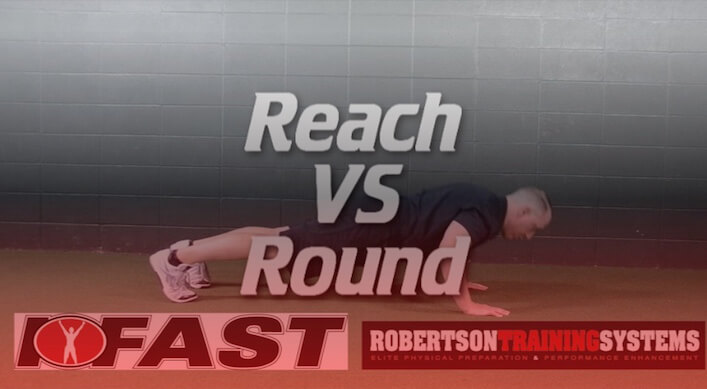 In my opinion, reaching is one of the most important things we can incorporate into our programming.
Whether it's driving the rib cage back, opening up the back side of the body, or repositioning the abs and getting them into a more ideal position, every client I train is going to work on reaching.
But with that being said, that doesn't mean all reaching is equal.
And sometimes, our clients and athletes aren't even really reaching!
Here's a short video on one of the most common issues I see when performing landmine work, push-ups, etc. – rounding versus reaching.
Make sure to start watching for rounding versus reaching, both with yourself, your clients and your athletes. It's the most common error I see, and one that you can easily address with the right cues.
All the best
MR
Get 3 days of my best coaching materials — for free.
3 DAY COACH'S CAMP:
Write better programs
Learn how to motivate clients outside the gym
My most popular resets for instantly improving movement quality