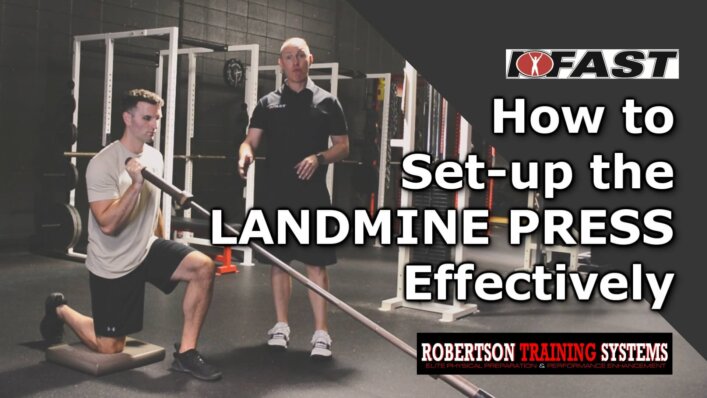 One of the biggest issues clients and athletes alike struggle with is setting up the landmine press.
If you set-up too far forward, the lift is awkward and you end up (potentially) going more overhead than you'd like.
And if you set-up too far back, you end up chasing the bar – and again, the lift feels awkward.
So if you've ever wanted to dial in that landmine set-up perfectly, this short video should help!
I know it's a simple tip, but I really hope it helps you make those landmine presses more effective!
Best,
MR
Get 3 days of my best coaching materials — for free.
3 DAY COACH'S CAMP:
Write better programs
Learn how to motivate clients outside the gym
My most popular resets for instantly improving movement quality