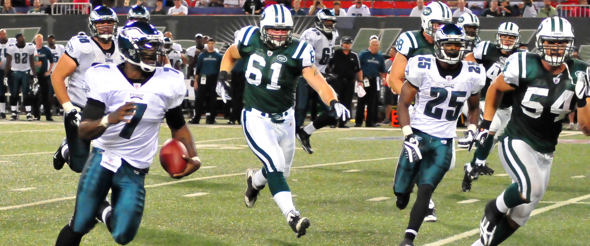 Yes, this is an "old" post (but still, incredibly valuable). And while I'm sure some of the exact details of my argument have changed, the big picture philosophy has not.
Yes, I'm putting it up again because I know people have not seen it. In fact, I actually posted this all in the way back in October of 2010, after we had held our second big seminar.
And yes, if you enjoy this, you will LOVE the 2015 Physical Preparation Summit. It won't just be me rambling – instead, you'll be getting information from eight world-class presenters.
And the early-bird discount is up this Saturday at midnight, so if you're thinking about coming, get your ticket TODAY!
Now with that being said, let's talk about single-leg training….
I feel single-leg training is important.  Is it the be-all, end-all of training? No.
Have I removed big lifts like squat and deadlifts from my programming? Absolutely not.
But single-leg exercises do play a valuable role in the training process.
If you want to learn more about when to utilize both single- AND double-leg lifts in your programming, take an hour out of your week to review the presentation below.
I think you're going to enjoy it!
All the best
Mike
The Single-Leg Solution Presentation from Mike Robertson on Vimeo.
(Lead photo courtesy of Ed Yourdon)
Get 3 days of my best coaching materials — for free.
3 DAY COACH'S CAMP:
Write better programs
Learn how to motivate clients outside the gym
My most popular resets for instantly improving movement quality