Elite Athletic Development Seminar 3.0
A Unique, "Behind-the-Scenes" Look at REAL Performance Enhancement Training….

Sponsored in part by PLAE Sports Performance Flooring,
Hammer Strength, Intek Strength and Iron Grip Barbell
If you're a strength and conditioning coach who is serious about taking their skills to the next level, then you'll want to know about this seminar.
Are you tired of attending seminars or reading articles by "coaches" who don't really coach?
Do you want to attend a course that maximizes your continuing education dollars?
And would you like to work with two guys that are training elite athletes every single day?
If so, you need to attend the Elite Athletic Development 3.0 seminar!
What is the Elite Athletic Development Seminar?
The Elite Athletic Development Seminar (or EADS, for short) was created because Joe and I were tired of the average, every day strength and conditioning seminar.
It you go to a lot of courses like we do, they're all the same.
You get a coach who has to cram a lifetimes worth of knowledge into a 45 or 50 minute presentation. And by the time they've done an intro, given some background, and wrapped the thing up, they only have 15-20 minutes to actually present the materials!
We created the EADS courses because we, as presenters, wanted to give more.
We wanted to give coaches more insight into our unique training philosophies.
In this seminar, you'll be introduced to our unique and comprehensive approaches to athletic development.
This seminar will run the full spectrum, from programming to coaching and everything in-between.
And while there are tons of great resources out there on entry-level programming or coaching, there isn't much out there at the next level.
Here is just a small sampling of what will be covered at the EADS 3.0 seminar:
A complete overview of the Tier System, and how to use it to maximize the development of your athletes.
The R7 approach to training: How it will systematize your programming, and allow you to write consistently superior programs to what you're doing now.
How to integrate speed, agility and conditioning into your strength training program.
Why proper breathing is an integral component of your training program, and how to use breathing to supercharge your core training programs as well.
How to use the "slow-cooker" approach with your young athletes to make sure they develop correctly, both now and in the future.
An extensive session on single-leg training, including it's benefits, drawbacks, and the best ways to incorporate it into your physical preparation program.
How to develop your own, unique coaching philosophy that you'll carry with you throughout your coaching career..
If you're a coach who truly cares about his or her athletes, and you want to take your own skill set to the next level, this is a can't miss event.
Who is Speaking at EADS 3.0?
Joe Kenn, MA, CSCS*D RSCC*E MSCC SCCC YFS1 PN1
A 25 year coaching veteran on the High School, College, and Professional level, Joe Kenn is the most decorated strength and conditioning coach in the history of the National Strength and Conditioning Association (NSCA).
Kenn most recently was awarded the inaugural Professional Strength and Conditioning Coach of the Year award from the NSCA. Kenn also won the College Strength and Conditioning Coach of the Year award in 2002 making him the only coach to have won both awards.
Last but not least, Coach Kenn is a well-respected and highly sought-after speaker. He routinely speaks at some of the highest level events in the strength and conditioning and performance enhancement industry.
Mike Robertson, MS, CSCS, USAW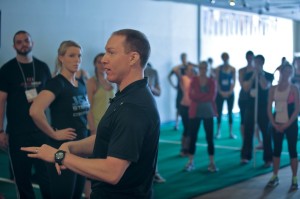 Mike Robertson is a highly sought after performance coach, speaker and author.
Mike is the President of Robertson Training Systems and the co-owner of Indianapolis Fitness and Sports Training (I-FAST) in Indianapolis, Indiana. IFAST has been named one of the Top 10 Gyms in America by Men's Health magazine three times in the past six years.
Mike has made a name for himself as one of the premier performance coaches in the world, helping athletes in numerous sports achieve their personal and professional goals.
In the past year, Mike has trained and coached professional athletes from virtually every major professional sport, and worked full-time as the performance coach for the Indianapolis 11 professional soccer team.
Special Guest Speaker: Yancy McKnight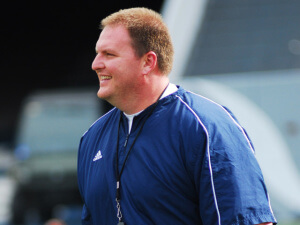 Yancy McKnight, Director of Football Sports Performance at the University of Houston capped of a successful first year leading the Cougar program with a 13-1 record and an American Athletic Conference and  Peach Bowl Championship. McKnight came to Houston after a six year run at Iowa State. McKnight has also lead programs at Rice and Louisiana Tech.
He has worked with numerous athletes who have earned roster spots on NFL teams during his coaching career. McKnight was a Division II All American Offensive Lineman at Missouri Southern, earning his degree in 2001.
What Will Be Covered at EADS 3.0?



Session 1: The Houston Cougar Summer Program
The Integration of Speed, Agility and Conditioning with a Tier Based Strength Training Program
Yancy McKnight
Fitting everything into a Division-1 summer program is never easy, but the best coaches find ways to maximize the success of their athletes.
Coach McKnight will give you an in-depth look at how he integrates his field and strength sessions to coincide with each other during the all-important 9 week NCAA Summer Strength and Conditioning Program.
Furthermore, he will discuss how he implements speed, agility and conditioning drills on the field with his tier system based strength training plan to get the best of both worlds.
Session 2: The R7 Approach to Training
Mike Robertson
Every coach's goal is to create a systematic, streamline approach to program design. When you have a system for program design, you get consistently better results with every program you write.
The R7 is used in facilities across the country, as it provides a a "fill in the blanks" approach to program design that ensures you cover all your bases with each and every program. Using this simple yet effective programming strategy will give you and you athletes the best chance for success!
Session 3: Athletic Based Strength Training:
Dissecting the Tier System Strength Template
Joe Kenn
In this presentation, Coach Kenn will provide the three-day, totakll-body strength training template that has become a staple in many programs across the country.
Coach Kenn will present the nuts and bolts of the Tier System Training Methodology, while also providing a practical element that shows what an actual training session could look like.
Session 4: Integrated Breath and Core Training
Mike Robertson
Everyone and their mother likes to talk about core training.
But are core training "circuits" really all you need?
And furthermore, could it be that you're doing all the right exercises, but doing them in the wrong fashion?
The core unites the upper and lower halves of the body, so smart core training should be an integral component of your programming.
In this hands-on session, Mike is going to cover how to integrate proper breathing into your core training to create athletes that are not only stronger and more powerful, but who are less likely to break down as well.
Session 5: The Block Zero Program
Joe Kenn
One of the biggest concerns for any coach (and in many cases parents as well), is how are their children going to be exposed to their first organized training program.
In the age of getting there fast, we have to understand the developmental process and maturation of our athletes. Coach Kenn will outline the basic fundamentals of establishing an incoming developmental program for newcomers into your program.
Coach Kenn's "slow cooking" process focuses on movement and relative/gymnastics strength capabilities, before exposing the athlete to external loading. This will be a combined lecture and hands-on session, with the practical part asking clinicians to participate in the various movements being presented.
Session 6: The Truth about Single-Leg Training
Mike Robertson
Single leg training has been a huge point of debate for close to a decade now.
But, what is the role of single-leg work?
Does it replace you big lifts like squats and deadlifts?
How do you incorporate it into your programming?
And last but not least, what exercises do you choose?
This session will have a blend of practical and hands-on, giving you a strong understanding of where single-leg work fits into your programming, as well as progressions to help you get the most out of your single-leg training.
Session 7:  Developing a Coaching Philosophy
Joe Kenn
Coach Kenn will present on numerous points of emphasis in the realm of developing a coaching philosophy. This presentation will include but will not be limited to his "Words Win" mission, 6 critical factors of Coaching, and growing within yourself as a coach and individual.
All the Details for EADS 3.0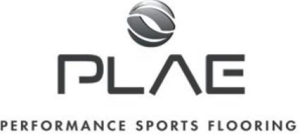 Elite Athletic Development Seminar 3.0
Saturday, April 9th and Sunday, April 10th, 2016
Needless to say, we are huge believers in taking action!
After all if you want something, why wait to go after it?
We are offering our best discounts to attendees who register now.
Super Early Bird – $297 (through February 12th)
Early Bird – $397 (if available, through March 11th)
At the Door – $497 (if available)
This years event will be hosted at Coppell High School, in Coppell, Texas.
This is not only an amazing venue, but will allow us to offer hands-on sessions, along with the lectures.
Coppell High School
185 West Parkway Blvd.
Coppell, Texas, 75019
We have also reserved a small block of rooms at the Embassy Suites. Please make your reservation ASAP so that we can ensure you have a room close to the seminar site!
==>Please Register HERE via our Room Block to Get the Discounted Rate! <==
If for some reason you need to cancel your registration, here is our refund breakdown:
100% Refund – Through February 12th
75% Refund – Through February 28th
50% Refund – Through March 12th
25% Refund – Through March 28th
No refunds will be given after March 28th, 2016.
Still Not Convinced? Check Out These
AMAZING Testimonials From Previous Years'…
Over the last two years, we've had an amazing group of coaches attend our EADS courses.
It didn't matter if they were high school, collegiate, professional or private-sector coaches – everyone was there to learn and make themselves better.
Here's just a small amount of feedback we got from EADS 1.0. and 2.0:
And this doesn't even begin to scratch the surface of all the AMAZING feedback we've received when we launched our DVD's!

Needless to say, this will be a first class course, and there's no doubt in our mind you'll be a better coach once you've attended.
Do You Need Continuing Education Units?



Need to keep your training certifications current? We can help!
The EADS 3.0 Seminar has been accredited for 1.4 NSCA and 6.5 CSCCa CEU's! After all, there's nothing better than attending a great seminar and getting CEU's to boot.
What are you waiting for? Get signed up today!
If your goal is to become the best physical preparation coach you possibly can, then this seminar is a must attend.
Last year's course nearly sold out, and that was with little to no promotion. There is no doubt that this year's event will sell out, so please don't want around to sign-up.
Register today for the Elite Athletic Development seminar. We look forward to seeing you soon!
All the best
Coach Joe Kenn and Mike Robertson
P.S. – Our 100% (and MORE)
Money-Back Guarantee
If you aren't 100% completely satisfied with our content after the 1st day, we will not only refund you the cost of the seminar, but we will also refund any travel charges you've incurred to attend the event.
Quite simply, we take a lot of pride in the quality and content of our events. If you aren't satisfied, then simply let us know at the end of Day 1 and we'll take care of the rest.
So in all honesty, you have nothing to lose.
If you want to attend a great course, surround yourself with other high-level professionals, and walk away a better coach, you need to sign-up for the Elite Athletic Development Seminar 3.0 TODAY!