The RTS Annual Program
Who Else Wants to Make 2021
Their Best Year EVER?
If you're serious about getting in the best shape of your life, while simultaneously building nutrition, recovery and mindset habits that you can use for a lifetime, then you need to learn about this program!
Let's be honest…if you're like most of us, 2020 hasn't worked out exactly like you expected.
Whether it's training, nutrition, or even just your mindset, a lot of us are looking for a total body and mind reboot.
Are you looking to have your best year EVER?
Do you want to be surrounded by a group of like-minded individuals who will keep you accountable and give you the support you need to be successful?
And last but not least, are you looking to grow in ALL aspects of your life – not just your physical development?
If so, my RTS Annual Training Program could be just what you're looking for!
Here's a rundown on the program….
Get In the Best Shape Of Your Life at ANY Age!

The program will be split into four big training blocks/goals across the year:
Block #1 – Building the Engine
Block #2 – Leaning Season
Block #3 – Athletic Domination
Block #4 – Strong(er)
Rotating goals over the course of the year not only keeps your training fresh, but helps keep you healthy as well.
Block #1 will be used to get your body moving the right way and feeling great. So many clients come to me and they're feeling beat up and broken, so this phase will lay the foundation for everything you do going forward.
We're also going to put a premium on core strength and development in this phase. If you have a strong and stable core, then chances are you're going to look, move and feel better ASAP!
And if you like to train frequently, I've created optional conditioning programs you can deploy to really take your fitness to the next level!
Block #2 will be focused on getting lean. Most of us come out of the winter a bit softer than we'd like, so dedicating time to dialing in the diet and leaning out is never a bad thing.
And beyond simply looking better, the side benefit here is that getting that extra body fat off prior to our third block will really improve your athletic performance.
Block #3 is one of my favorites – our athleticism block. In the summer we all want to get out and be active, so this will be a great time to work on speed, power and explosiveness.
Last but not least, Block #4 you'll focus on getting stronger. The timing of this can't be better, as you're typically moving indoors for the winter, and the food is plentiful – which never hurts the strength gains!
To really reinforce each block, we're going to emphasize before/after measurements every step of the way.
For the first block, we'll measure resting heart rate, HRV, or even something as simple as posture and alignment.
In the second block, before-after pics always work well.
In the athleticism block we can focus on measurable items like your 10 or 20 yard dash, vertical jump, broad jump, etc.
And strength is always the easiest to measure!
Having an obvious and objective goal each training block really allows you to focus your efforts and get awesome results.
Every 13th week, we'll take a full de-load week where there will be no formal training planned. This will not only allow you to regroup mentally and physically, but also gives you time for pre and post-testing (when applicable).
Last but not least, you'll have year-round access to me with regards to coaching and video reviews. Just post your thoughts on the Facebook page and we'll get you feeling right!
Build Quality Habits in ALL Areas of Your Life…

If you've worked out for any extended period of time, you obviously that training is a big part of the equation…
…but it's definitely not the only part.
When you build habits in these critical areas, and combine it with a solid training program, it creates a synergistic effect that can really fast-track your results.
Our goal is to layer these habits, so that each month you'll build out one habit from each section.
Whether it's getting more (or better) sleep, improving hydration, or building schedules and routines, I think this alone will be worth the price of admission.
Another element that you might enjoy is you're going to get direct access to my "Life Operating System."
I get questions all the time about how I make everything work, how I find time to train, how I get so much done, etc.
So each month you're going to learn about how I juggle everything in life, so that you can take those lessons and apply them to get the absolute most out of your life.
Weekly Accountability Emails to Keep You on Track and Focused
After running my RTS Annual Program for a number of years now, one thing has become obvious…
A year is a REALLY long time!
While it may be challenging to stay focused and engaged for 52-weeks, it's definitely not impossible.
That's why each week I'm going to email you some thoughts to keep you on track.
Maybe it's ways to get more out of your training.
Maybe it's finding ways to tighten up the nutrition.
Or maybe it's just helping you improve your recovery and feel awesome every single day.
But you want to know what's arguably the most important component of this program?
A Supportive, Compassionate Community to Help YOU

Last but not least, we'll be interacting via a private Facebook group to keep everyone in the group engaged.
I think this is really a vital portion of the program. I've consistently found in groups like this that those who are active and participate get the best results.
I'm not sure if it's the accountability, the motivation, or what – but it makes a difference.
And let's be honest: A lack of accountability is a huge reason why many people fall short with regards to their New Years Resolutions or goals for the year.
Quite simply, they aren't surrounded by the right people.
Our group will not only be focused on accountability, but warmth and compassion as well.
Because over the course of the year, at some point in time, something is going to knock you off the rails.
The real question is this:
When something comes up in your life, will you have the support group, the community behind you, to help you get back on track?
In this group we're going to push you, support you, and possibly even carry you from time-to-time.
And if you don't believe me, check out what members of last year's group had to say.
Feedback from Previous RTS Annual Program Members…
Signing up to Mike's 12 month online training was probably one of the best investments I have ever made.
I am coach and I spend a lot of time building programs for my clients so at the end of the day the last thing I want to then do is spend time building my own program.  Having some someone else do that for you, especially Mike Robertson is just a no brainer for me!
Not only do you get a methodically planned but also an awesome workout, Mike also goes into reason why he chooses the specific exercises. This alone is worth the price of admission!
Mike provides you with all the necessary tools to be successful with a support structure in place for any trouble shooting but perhaps even more important than the workout itself, he provides you with monthly nutrition, recovery and mindset goals! You could be on the best program in the world but without these you will never see the results that your sort after. Most online or offline  programs do not even touch on these really important life skills.
Jonathan Facci
Northhampton, England
———————————————————-
Mike's annual training group has been an awesome journey! I have reached many personal in and outside the gym!
As a coach, the program has taught me much about Mike's thought process. The program is a year long, so you get to understand his long-term approach (very welcome in a world that craves quick results). Whether your goal is fat loss, muscle gain, strength gain, athleticism there will be something for anyone. The program is designed in such a way that both people starting out (again) and seasoned gym rats will benefit.
The long-term approach made it so much easier for me to make changes in my lifestyle as well. You just can't do everything all at once. I was surprised how 'easy' making progress is when you take the time and don't have to decide what to do next!
Mike has provided us with simple explanations of complex topics (nutrition, sleep, training etc.) and guided us to make positive changes in our habits.
This program will not only teach you much about the approach/philosophy of one of the best coaches around. It will also help you making those (often seemingly daunting) lifestyle changes that improve your health and relationships!
As you might have guessed, I strongly recommend that you give it a try!
Tim de Vrijer
Leiden, Netherlands
The RTS Annual Training Program will knock your socks off. I have always wanted to be coached by Mike Robertson. Not only to achieve the physical results his programming would give me, but also to learn from him. As a gym owner and coach myself, I wanted to see how he programs, how his mind pieces together training blocks and most of all what kind of results his programming achieves.
After being under his tutelage for the last year, I cannot say enough about Mike and this program. In 12 months, I got in the best shape of my life at 39 years old. I'm faster, more explosive and stronger than ever. Even more important, I move better and have no pain. I also learned a ton which is a big plus for me.
His approach works. Period.
I have always admired how detail oriented Mike is and this program is no different. The RTS Annual Training Program is all inclusive. It is a very well organized, progressive 12 month program which develops your body and mind systematically. Mike coaches you not only through exercise, but also lifestyle habits, mindset goals and even nutrition to help you maximize your progress.
After all, it is not how hard you train, but how your body adapts to the training that truly matters. You will learn how to train smart, hard and how to recover from it all.
The RTS Annual Training Program will get you into incredible shape and offer you the support and accountability required to make it happen. If you make the decision to do this program, you won't be disappointed.
Jason Anthony
Co-owner, Gainesville Wellness and Performance
———————————————————-
The RTS Annual Training Group provides a brilliant strategy for keeping your training, mindset, recovery, and nutrition on point for the entire year.  Mike's holistic approach delivers a complete package for growth and success.  You don't just get the whats and hows- you get the whys too! The Facebook group provides coaching tips, accountability, insights, and inspiration. Sign up now if you want to crush 2018!
Sandy San Miguel
Lafayette, Indiana
———————————————————-
A YEAR-LONG JOURNEY into the mind of Mike Robertson (one of the best coaches in the industry) was what initially sold me.  I looked at it as an opportunity to learn more about Long-Term Programming.  That was very narrow-minded of me.  The program offers so much more that.
I'm moving much better, went from hurting everywhere to only the occasional flare up (limited to one knee).
I move through a greater range of motion, WITH LESS EFFORT!
I recover faster from the day's workout and able to tackle LIFE the following day. The work is a great example of Minimal Effective Dosing.  There's just enough work to see great progress without working yourself into the ground/injury.
Nutritional and mindset aspects were a Game-Changer.  It was layered in little by little which made it easier to implement. I didn't feel overwhelmed.
I could go on and on, but let me just say this:  If you want to get strong(er) , develop healthier joints, feel energized, and feel less stressed, then I can not recommend this enough.
Mario Saldivar
Laredo, TX
———————————————————-
Signing up to Mike's Annual Training Group was one of the best decisions I made last year. Not only do you get a fantastic insight into how one of the best coaches around programs his athletes, you also get first hand guidance from the man himself!
The program follows a progressive and flexible approach to training backed up by sound rationale for each exercise and stage. This means that not only do you understand what you have to do, you also understand why you are doing it.
For most people that would be enough, but not with this program. Thanks to his wealth of experience and knowledge, Mike is a coach that understands progress won't happen in the gym unless you address all the other parts of your lifestyle as well.
He cleverly and gradually introduces small and effective nutritional, mindset and recovery habits into the program each month which help to ensure you stay on track and get the most from your training.
Thanks to this program and his support, I have arguably had the most effective and consistent 12 months of training in my life.
Robert Aitken
London
---
As you can see, when you combine a great program with great people, you have a recipe for success.
This Sounds Great Mike – But How Much Does It COST?
Whenever you're buying something, the price of cost invariably comes up.
But I'll be the first to tell you – I don't think about "cost" as much as I do about the value of the investment I'm making.
That's why I think the $99 per month you'll invest to be a part of this group is really a no-brainer.
This is so much more than just a "Training Program."
This is a life-building program that will simultaneously help whip you into great shape, feel better, have more energy, and help you get the most out of life.
Don't forget – here's everything you'll get when you sign up:
A new training program each month that will help you move better, lean out, build (or rebuild) athleticism, and take your strength to new-found levels.
Nutrition, recovery and mindset goals that will help you build solid habits that you can use for a lifetime.
A supportive community that is focused on getting the most out of their bodies, and their lives.
Weekly accountability emails that will keep you on track and focused.
And last but not least, the built in accountability of working with a coach (and a group of people) who are committed to seeing you succeed.
I realize the timing of this isn't great (after all – we've all got holiday gifts to buy!), but if you're interested in signing up I need you to register no later than Monday, December 28th, as the program will start on Monday, January 4th.
Yes! Sign Me Up for the 2021 RTS Annual Training Group!
Payment Option #1 – $99/month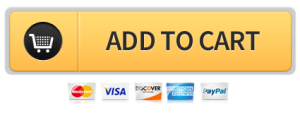 Payment Option #2 – $997 Paid in Full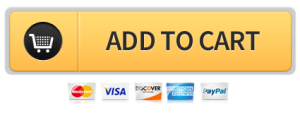 If you have any questions, comments or concerns, please email me directly at [email protected]. I'm excited about the program and I hope you'll be a part of our group!
All the best,
MR
P.S. – I have a limited number of spots open in this group, so if you're interested, please get registered ASAP!
Once filled I'll be taking this page down and you won't be able to get in again until this time next year.