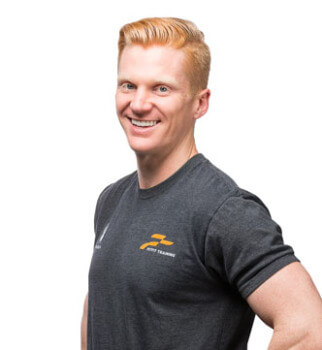 Alex Wanee is the Performance Director at PitFit Training, a motorsports performance training facility in Indianapolis, Indiana.
After recovering from an illness that caused him to drop out of school, Alex discovered his passion for helping athletes realize their full potential.
Inspired by this discovery, Alex began working in the human performance industry while he was completing his Sports & Exercise Science degree at Ball State University.
Throughout his career as a coach and mentor, Alex has worked with athletes in a variety of motorsports series such as IndyCar, NASCAR, and IMSA.
Alex joins me today to discuss setting the standard in professional motorsports. He shares his background in the world of physical preparation and how he specialized in coaching for motorsports.
He describes the different series in motorsports as well as the physical and environmental factors a coach needs to consider for his race car driver.
He explains what strength training looks like for race car drivers, and how communication and dialogue help him train his clients better.
And last but not least, Alex shares his advice for younger coaches who want to work in motorsports, and discusses how mentoring other coaches has impacted him.
Energy is the currency of performance in any sport. The goal in motorsports is to make the race car driver efficient. – Alex Wanee
This week on the Physical Preparation Podcast:
Alex's journey from a sports journalism student to an exercise science major at Ball State
How Alex pivoted into the world of motorsports
The different motorsports series and the various physical demands and environmental factors associated with them
The need for static, dynamic, and reactive strength in motorsports
Training and building a superior race car driver in the gym
How brain and cognitive endurance training reduces perceived exertion
What the in-season and off-season looks like for motorsports
How Alex trains his racers during in-season
How to be a successful coach in motorsports
Alex's experiences in both getting mentored and mentoring younger coaches
Resources Mentioned:
Connect with Alex:
Are you ready to take your coaching and training career to the next level?
You need to find great mentors to guide you along your journey – to help you find the blind spots in your own training programs and improve your skills as a coach.
But… mentorship can be expensive, and unfortunately, it's not always feasible for some budgets.
That's why Bill Hartman and I developed IFAST University, an online curriculum and mentorship program designed exclusively for fitness trainers and coaches. We want to help every trainer and coach in the industry improve their training techniques and write better training programs for their clients.
By becoming a member of IFAST University, you'll receive:
Multiple hours of members-only exclusive content
Monthly updates and tips to help you improve your skills and programs
1-on-1 Q&A sessions to answer your specific questions
Access to our private discussion forum
This blend of content and Q&A is specifically designed to help make YOU the best fitness trainer you can be.
To learn more or to join IFAST University when it re-opens, visit https://ifastuniversity.com/
Subscribe, Rate & Share!
Thanks for tuning into this week's episode of The Physical Preparation Podcast – your one-stop-shop for fitness trainers, coaches, and athletes.
If you enjoyed this episode, be sure to subscribe on iTunes, Stitcher, and SoundCloud and leave your honest review.
As well, I'd love to connect with you on Facebook, Twitter, and Instagram, and don't forget to share your favorite episodes with your friends on social media. Thank you!
Get 3 days of my best coaching materials — for free.
3 DAY COACH'S CAMP:
Write better programs
Learn how to motivate clients outside the gym
My most popular resets for instantly improving movement quality