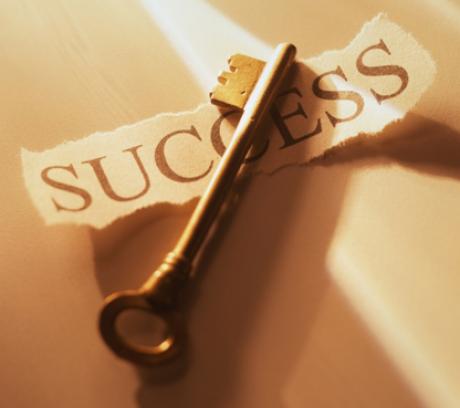 Prior to visiting Mike Robertson and Bill Hartman at their I-FAST facility, I'd
been at the mercy of chronic pain for the last four years of my life. An injury
shortened college football career had left me with an ailing back, creaky knees,
and a pair of aching shoulders, all of which required professional medical
attention. After three major, yet unsuccessful surgeries and multiple ineffective
bouts with all measures of physical therapy, I searched desperately for an
answer to solve the conundrum that was my painful, 22 year old body. It was
during this time that I discovered some of the amazing work Mike and Bill were
doing up in Indianapolis.
I'd been a huge fan of Mike's before I ever met the man – mainly through his
outstanding collection of articles at T-Nation.com and his comprehensive
Bulletproof Knees manual. His approach to corrective exercise had piqued my
interest, but I'll be the first to admit my skepticism considering what I'd been
through. It was only after a glowing recommendation from T-Nation
contributing editor Nate Green that I realized a trip up to Indy was essential,
especially given that I'd exhausted every other conceivable option for getting
healthy.
Mike was extremely helpful in setting up a time for me to come in for my
assessment, and with a few quick emails back and forth I was ready to depart
and, more importantly, get fixed.
What immediately struck me about Mike and Bill's gym after first arriving was
how different it felt from the large scale"fitness centers"I was accustomed to in
my last few years of lifting, reminding me much more of when I was training at
Georgia Tech to compete as an elite level college athlete. At I-FAST, its apparent that the only thing that matters to Mike and Bill is getting results, not posting HD televisions all across the gym floor.
Though I'd done a fair share of reading and independent study concerning what ailments might have been  giving my body trouble, I learned more in my first five minutes of the assessment process with Mike than in months of perusing all levels of literature on the subject. "That's why your knee hurts, right there, "I remember Mike saying as he examined my faulty hip alignment. I can't possibly quantify how much time I'd spent in doctor's offices over the years, waiting patiently to hear an explanation for my ongoing knee pain. Not only had Mike diagnosed a major contributing factor to why my knee was giving me so muchtrouble, he caught something that no doctor or physical therapist that I'd visited had ever thought to check. Even more impressive, he could provide a solution to my problem.
After an in-depth assessment, Mike sent me on my way and delivered my first
program in only a day or two. Without boring anybody with specifics, I've
followed Mike's programming for the last four months and the results have
been nothing short of staggering. Unquestionably, this is the best I've felt since
I was competing in high school sports- nagging pains are long gone, I'm
actually getting stronger after months of stagnation, and my movement patterns are better than ever.
My favorite aspect, though, is the significant improvements to my physique all
while abolishing chronic pain from my joints. I've always been under the
impression that one can't make serious body composition improvements while
following corrective programs. Thankfully I was dead wrong here – Mike's
programming has made me bigger, stronger, leaner, and pain-free all
simultaneously.
While every physical improvement I've made over the past four months has
made me a firm believer in what !-FAST is all about, I'd be remiss if I didn't
mention Mike's greatest asset as a coach – his desire to improve peoples lives.
I've trained under Olympic athletes and alongside top 10 NFL Draft picks, but
those experiences pale in comparison to my experience with Mike Robertson at
I-FAST. I honestly believe that Mike wants success from my training more than
even I do, and this is reflected every time we speak. He is the consummate
coach – whether standing along side me or regularly keeping in touch from over 600 miles away.
Mike, I can't express in words how thankful I am for all the guidance you've
provided. You've settled the worries of myself, along with those of my family,
when concerning my health and I look forward to working with you through I-
FAST for a long time to come. Best of luck with the gym.
– Eric Oetter