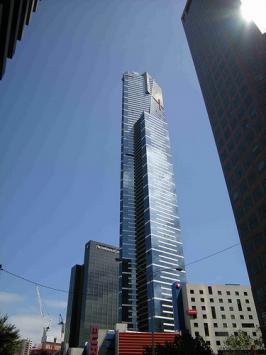 In lieu of the New Year coming up, I thought I'd share a success story from one of my online training clients.
I met Ben at my Australian Seminar in Melbourne back in 2008, and I was impressed with his knowledge and insightful questions.  He seemed like a very sharp guy who was interested in taking his craft to the next level.
This past year, I had the pleasure of working with him online, and he did great!  Obviously his numbers all went up (especially his bench and deadlift), but the fact that we got him stronger and more resilientin a matter of months was huge.
Here's Ben's write-up of our time together:
My name is Ben van Leeuwen and I own and run my own Personal Training Studio in Melbourne, Australia.

I decided to undertake the online program design with Mike back in June 09′ to achieve some strength goals I had set for myself this year. I knew that I needed to tidy up some imbalances and weak spots I had accumulated from years of training and in the process, learn from someone with a huge amount of knowledge and hands on experience.

After seeing Mike present in his previous two Australian tours I knew he was the man to get me there!

Month 1-

First up we built or base (or armor if you will) for the first four weeks. I thought I was thorough with my warm up's but I realised that if you want to fix imbalances, a bit of work on the foam roller and a quick dynamic warm up isn't going to cut it. This took some discipline to follow the warm up but I started to see some improvements in my lagging left glute straight away.

Month 2 –

Reps started to drop a bit lower and was hitting P.B's quite easily due to corrective work done in the first 4 weeks.
I could also feel the benefit of de-loading, as you would push really hard for two weeks before dropping back. This kept me constantly getting stronger and felling fresh without burning out my CNS, an area I had struggled to program properly in the past.

Month 3 –

Here comes the heavy artillery! With all the corrective work, technique adjustment and higher reps to build my base I was gagging to move some heavy stuff. That's what this month was all about. I was performing weighted chins and touching my sternum on bar for EVERY rep.  Getting nice and low with my squats and pulling a decent amount on my sumo dead lift. Overall hitting personal best's across the board, feeling niggle free and putting on some muscle size to boot!

Month 4 –

Building up to retest my 1RM's. It was a good test to see how much I had improved against my previous 1-3RM's. Feeling really strong and confident all indicators show that I should see some good improvements.

Final Results as follows –

Deadlifts – increase of 27.5lbs

Bench Press – increase of 27.5lbs

Squat – 3RM improvement of 12lbs (with increased depth)

Chin Ups – pretty fried by this stage but from previous workouts was hitting similar weights but now touching sternum on bar a reaching full range of motion at the bottom, so I took this as an improvement.

The main points I have taken away from working with Mike have been –

•    Being disciplined with your warm-up even if you're running late. You need to cut your work out short if low on time, it's that important

•    Learning how to de-load properly, without over or under training for continued improvements

•    Building an initial base will set you up for the weeks of training/ torture you are about to undertake

•    Manipulating the exercises slightly over time, to change the stress on the muscles but not enough that you lose the intensity of the workout

All in all, on top of Mike's excellent and punctual email support, I would highly recommend the online training service for anyone out there experienced or not, to guarantee that they take their game to the next level.

Thanks again Mike,

Look forward to another round next year,

Ben Van Leeuwen
Let me mention one more thing: BEN should be the one congratulated here.  I could write the best program ever, but if a client doesn't put in the requisite time and effort to get the job done, it's worthless.  Without great clients and athletes, a coach is nothing.  Fantastic work Ben!
If you are interested in our online training services, be sure to check out the page linked below.  You too could make next year your best year ever!
Stay strong
MR