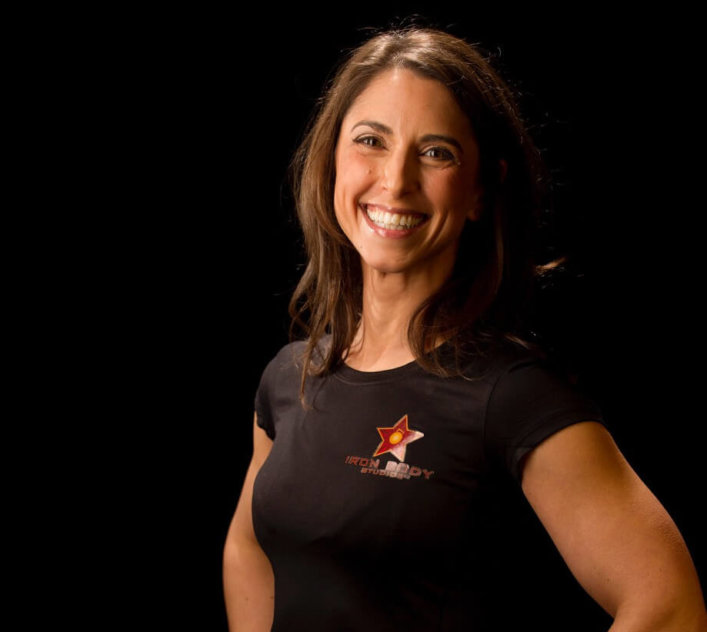 Artemis Scantalides is a former ballet dancer turned Kung Fu black belt, and the ninth woman in the world, and the lightest and smallest to date, to complete The Iron Maiden Challenge (a 24kg – 53lbs Pull-up, Pistol Squat, and Strict Military Press).
Artemis seeks to empower women through strength as she continues to encourage and inspire women to not be afraid to lift weights and she swears by kettlebell training and strength training, as she states:
Kettlebell training and strength training not only strengthened and changed my body, but also my mindset.
In this show, Artemis and I discuss how a spin class got her started in the world of physical preparation, the biggest technical issues she sees with her clients, and why push-ups and pull-ups should be a part of every woman's routine.
Show Outline
Here's a brief overview of what we covered in this week's show:
MR's Monologue: Train EVERYONE to Become a Better Coach
Artemis' origin story, including how a spin class got her started in the world of physical preparation.
How she moved seamlessly from group exercise class instructor to physical preparation coach.
Her thoughts on "selling" training to women, and the struggles she still faces with many women to get them lifting.
The big lifts she's going to focus on when starting with a new female client.
Common lifting errors she sees in her female clients, and how she addresses them.
Why she's putting a bigger emphasis on push-ups and pull-ups in both her training, as well as her seminars.
The BIG Question.
A fun lightning round where we talk about our mutual friend Tony Gentilcore, the books she's reading, and VEGAS BABY!
Related Links
Connect with Artemis
Books Mentioned
Get 3 days of my best coaching materials — for free.
3 DAY COACH'S CAMP:
Write better programs
Learn how to motivate clients outside the gym
My most popular resets for instantly improving movement quality