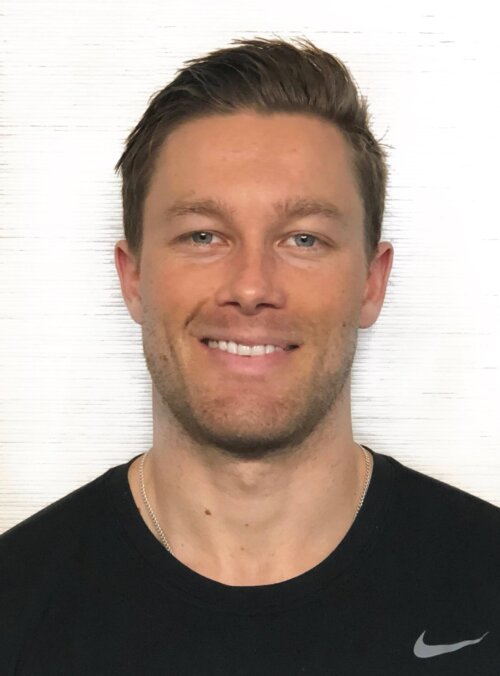 Brian Buck grew up a huge sports fan. The love of sports eventually parlayed itself into an opportunity to play college baseball in Southern California, and eventually, play in the minor leagues.
This experience in professional baseball led him to the field of sports performance, working as a coach and trainer for several teams and organizations such as the Los Angeles Angels of Anaheim, Boras Sports Training Institute, and Nike.
Today, Brian is the Performance Analyst and Director of Sports for Sparta Science, an organization dedicated to the application of diagnostic software for athletes.
Brian joins me today to discuss the processes and methods they use at Sparta Science. He shares his experience working in professional baseball and explains why coaches should not evaluate their athletes using a single metric.
He explains how to determine if an athlete has enough strength, and how monitoring data can help expedite a player's recovery time.
Last but not least, we chat about the current state of the return-to-play process, and how that fits into his training and coaching philosophy.
Data doesn't only help coaches look at movements differently. It also helps athletes know if they're improving and celebrate those small victories and outcomes. – Brian Buck
This week on the Physical Preparation Podcast:
Brian's background and how he pivoted from professional baseball to sports science
The injuries Brian sustained during his baseball career
The evaluation and assessment process at Sparta Science
How Sparta Science uses its force plates and software to evaluate clients
How Sparta Science determines if an athlete or client is at risk
Why you shouldn't assess an athlete using a single metric
Brian's training and coaching philosophy
How Brian assesses if a baseball player has enough strength
How data changes Brian's coaching methods
How monitoring data can help the return-to-play process
Areas of improvement in sports rehabilitation
The biggest lesson Brian has learned while working in professional baseball
Connect with Brian:
Momentous: The Cleanest Recovery Products in the World
Momentous is a world-renowned sports performance and recovery supplement. Preferred by top-level athletes in the NFL, NBA, NHL, and NCAA, Momentous is NSF and Informed Sports Certified.
Experience the best-tasting, cleanest recovery products in the world and take your performance to the next level. Choose Momentous.
For more information on Momentous or to place your first order, visit www.livemomentous.com/robertson – use the coupon code: Robertson20 at checkout to receive 20% off your first order or receive a free 3-pack sample.
Subscribe, Rate & Share!
Thanks for tuning into this week's episode of The Physical Preparation Podcast – your one-stop-shop for fitness trainers, coaches, and athletes.
If you enjoyed this episode, be sure to subscribe on ​iTunes​, ​Stitcher​, and ​SoundCloud ​and leave your honest review.
And don't forget to connect with us on Facebook​, ​Twitter​, and ​Instagram​ or ​visit our website​. Thanks for your support!
P.S. – I realize times might be tough right now, but if you're still committed to making 2020 your best year EVER, here's a couple ways you can do that….
1 – The Complete Coach Certification. My Complete Coach Certification is a sure-fire way to level up as a trainer or coach. I'll be opening the doors again in September, and if you get on the Insider's List, you'll have the opportunity to save $200 when we open back up!
2 – Private Mentorship. If you'd like to really level-up your skills as a trainer or coach, consider my private mentorship option.
Here we can take a deep dive into where you're really at, identify the roadblocks and obstacles, and help you take your career to the next level! If you're interested, just shoot me an email with the words "Private Mentorship"
3 – Private Online Coaching. As a coach, you know how powerful it is to have someone holding you accountable to your goals.
But who is holding YOU accountable?
If you're stuck in a rut, or not seeing the success you'd like in your workouts, simply email me with the words "Online Coaching" and let's see if we can work together to make 2020 your best year ever!
Get 3 days of my best coaching materials — for free.
3 DAY COACH'S CAMP:
Write better programs
Learn how to motivate clients outside the gym
My most popular resets for instantly improving movement quality