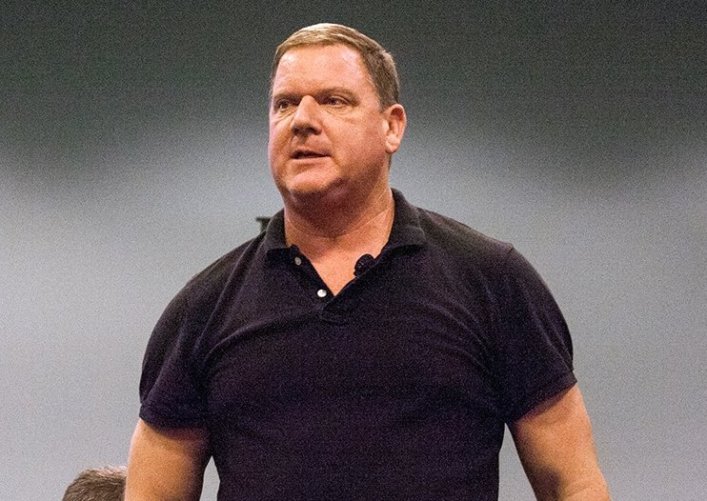 Dan John has spent his life with one foot in the world of lifting and throwing, and the other foot in academia.
An All-American discus thrower, Dan has also competed at the highest levels of Olympic lifting, Highland Games and the Weight Pentathlon, an event in which he holds the American record.
Dan spends his work life blending weekly workshops and lectures with full-time writing, and is also an online religious studies instructor for Columbia College of Missouri.
As a Fulbright Scholar, he toured the Middle East exploring the foundations of religious education systems. Dan is also a Senior Lecturer for St Mary's University, in Twickenham, London.
In this show, Dan and I talk about his 5 core movements and why everyone should do them, the best filter you can use to determine if an exercise is worthwhile, and the killer app exercise he uses to figure out which training tools are best.
Dan is always funny, engaging and incredibly insightful, and this show is no exception.
Show Outline
Here's a brief overview of what we covered in this episode:
Dan's entry into the world of physical preparation, along with his long and winding career path.
His overarching philosophy on training, and how he would get a young lifter started off on the right foot.
The Core 5 Movements that he builds everything around, as well as why each branch is important.
Bus Bench vs. Park Bench Workouts.
How the "Easy Strength" book came about with Pavel, and why he swears by the program it contains.
The "Killer App" exercise he uses to help determine which tool is best for a job.
The BIG Question
A really fun lightning round where we talk about his best moment as a coach, the books he's reading right now, how to balance Work-Rest-Play-Pray, and what's next for Dan John.
Related Links
Connect and Learn from Dan
Books Mentioned
Get 3 days of my best coaching materials — for free.
3 DAY COACH'S CAMP:
Write better programs
Learn how to motivate clients outside the gym
My most popular resets for instantly improving movement quality