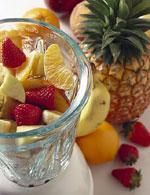 Are you training hard and still not getting your desired results? Are you tired of feeling run-down and tired because you can't get your diet on track?
Look no further!
At Robertson Training Systems, we'll help you set and achieve your health and physique goals following sound nutritional principles. No fad diets, no gimmicks.
Jessica has a Masters Degree in Dietetics and is a Registered Dietitian. Her goals are to help you achieve your performance and/or physique related goals, while teaching you the principles of sound nutrition.
In the beginning we'll review a dietary history, and develop meal plans using foods you enjoy to help you achieve your goals. As well, you'll have bi-weekly "homework" sessions to teach you the principles going forward. Not only will we help you achieve your goals, but we'll give you the tools so that you'll be able to make sound nutritional decisions for yourself in the future.