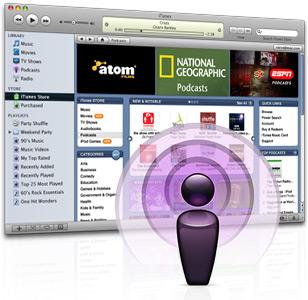 I received this testimonial a few days ago, and I figured it would be something worth posting.
I'm a personal trainer and a bit of a fitness podcast fanatic and I think your "In the trenches" podcast is outstanding!

I like that you keep it focused and to the point, some podcasts have too much meandering in them, and while entertaining, I don't have time to listen through an excessive amount of it. I don't mind a little bit of it, just don't want 15 minutes of stuff before the show actually gets to the matters at hand. 🙂

So thanks for giving great content by asking great questions and keeping  things "on point!" while still giving the show a conversational feel, that's a hard balance to achieve and you've accomplished it!

Take care,

Scott
If you haven't checked out In the Trenches Fitness yet, what are you waiting for?  I actually listen to Podcasts on my commute to work, during cardio, or even while relaxing before bed.
With upcoming interviews featuring Lou Schuler, Dan John, Mike Rousell, Sean Skahan and a host of others, "In the Trenches Fitness" will only get better with time.  Be sure to check it out!
All the best
Mike
P.S. – You can now subscribe to our feeds on both iTunes AND Podcast Alley.