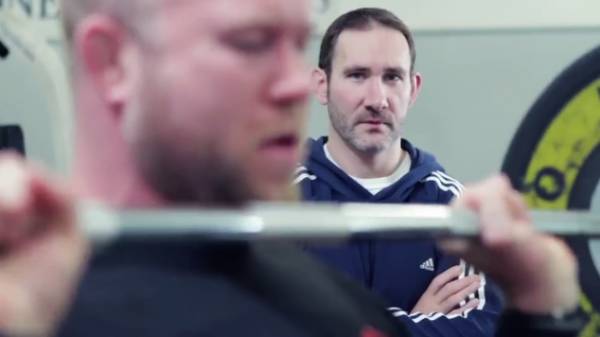 When 8 Weeks Out founder and best-selling author Joel Jamieson began his career in the fitness industry, he immediately learned the importance of data in gauging the factors that affect fitness and recovery.
But what's interesting is that those factors are often found outside the gym.
Without an objective technology that can monitor these factors, coaches' decisions on their client's fitness programs will revolve around guesswork.
Joel, one of the world's authorities on strength, conditioning, and energy system development, is passionate about closing this gap between technology and fitness, which is why he created Morpheus, a fitness platform designed to accelerate recovery and fitness.
Joel joins me today to highlight the role of information, data, and technology in optimizing fitness.
He emphasizes the importance of conditioning in any fitness goal and explains how a coach can create an effective conditioning program.
Joel reveals how factors that don't seem to be related with training or working out can significantly impact fitness results.
He also underscores how data can help prevent injuries while supplementing performance and explains how technology can assist coaches in decision-making.
Coaching without data is a very guess-based process. You can use information in your decision-making process, but without some technology behind that, you'll have no idea what people are doing. – Joel Jamieson
This week on the Physical Preparation Podcast:
How a late-night post in a forum led Joel to write his Ultimate MMA Conditioning book
Why general population coaches should emphasize conditioning in their workouts
The goals and elements of conditioning
Why long-duration, low-intensity programs get a bad rap
The benefits of low-intensity workouts and how to make them less boring
How having a training program is different from "working out"
How to gauge and track progress in conditioning programs
Using technology to guide and support working out
What the Morpheus system is and why Joel built it
The power of data in coaching and fitness
Predicting the future of technology in fitness and sports
Getting caught up with collecting data without deriving insights from it
Joel's "Recover to Win" course and the most significant factors that impact recovery
The role of recovery in reaping the benefits of fitness training
Related Content:
Connect with Joel Jamieson:
IFAST University is BACK! Are You In?
Are you ready to take your coaching and training career to the next level?
You need to find great mentors to guide you along your journey – to help you find the blind spots in your own training programs and improve your skills as a coach.
But… mentorship can be expensive, and unfortunately, it's not always feasible for some budgets.
That's why Bill Hartman and I developed IFAST University, an online curriculum and mentorship program designed exclusively for fitness trainers, coaches, and rehab professionals.
We want to help every trainer and coach in the industry improve their training techniques and write better training programs for their clients.
By becoming a member of IFAST University, you'll receive:
Hundreds of hours of members-only exclusive content,
Monthly updates and tips to help you improve your skills and programs,
Group Q&A sessions to answer your specific questions, and
Access to our Facebook group, where you can learn from other dedicated professionals such as yourself
This blend of content and Q&A is specifically designed to help make YOU the best fitness trainer you can be.
To learn more or to join IFAST University now, visit https://ifastuniversity.com/
Subscribe, Rate & Share!
Thanks for tuning into this week's episode of The Physical Preparation Podcast with Mike Robertson – your one-stop-shop for fitness trainers, coaches, and athletes.
If you enjoyed this episode, be sure to subscribe on Apple Podcasts, Stitcher, SoundCloud, Spotify, and Google Podcasts and leave your honest review. I'd also love to connect via Facebook, Twitter, and Instagram or visit our website.
And last but not least, please don't forget to share your favorite episodes with your friends on social media. Thank you!
Get 3 days of my best coaching materials — for free.
3 DAY COACH'S CAMP:
Write better programs
Learn how to motivate clients outside the gym
My most popular resets for instantly improving movement quality