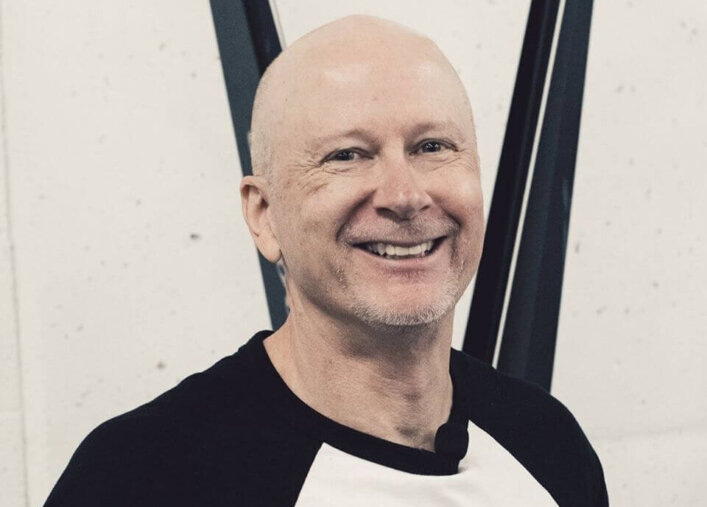 Lou Schuler is a journalist, author, presenter, and Editorial Director of the Personal Trainer Development Center.
You could say Lou wasn't the fastest or strongest kid on the block when he was young, but that didn't stop him from getting into working out when he was 13 years old. His passion for health & fitness became a part of his identity that, later in life, he was able to merge it with his love for the written word.
After starting his career in the fitness industry as a Fitness Editor, Lou penned several books on health & fitness, including The New Rules of Lifting and the Testosterone Advantage Plan.
Lou joins me today to share his experiences as a fitness writer and editor. He explores how good fitness coaches can connect with their clients through shared experiences and highlights the importance of networking in the fitness industry.
He shares his advice to newer coaches on filtering information, especially in social media, and why they shouldn't focus too much on a narrow niche. And he also reveals the biggest red flags of a coach or fitness guru and explores how a writer can effectively deliver his message to his audience.
If you could identify with that person who's been teased for their weight or athletic ability, it's going to make your message more powerful. – Lou Schuler
This week on the Physical Preparation Podcast:
Lou's background and his career path from journalism school to screenwriting and the publishing industry
How Lou transitioned from his first job as a fitness editor to writing his book on health and fitness to his current role as PTDC's Editorial Director
Selling health and fitness to somebody who isn't interested in them
Lou's advice for up and coming fitness trainers on how to filter information
Significant industry shifts Lou has seen over the years and the biggest red flags of a fitness coach
The reason new coaches and fitness writers shouldn't invest their all in too narrow a niche
Why Lou welcomes self-publishing online and his observations on the state of media in the fitness industry
The importance of building connections and networks in the fitness industry
Why Lou still believes that people still like to read and why writing will never go away
Lou's writing process, how he warms up, and what social media platforms lack in terms of conversations
Writing for the joy of telling a story and how to connect with your readers
Why negative feedback is part of good marketing
Connect with Lou:
IFAST University is BACK! Are You In?
Are you ready to take your coaching and training career to the next level?
If so, you need to find great mentors to guide you along your journey – to help you find the blind spots in your own training programs and improve your skills as a coach.
But… mentorship can be expensive, and unfortunately, it's not always feasible for some budgets.
That's why Bill Hartman and I developed IFAST University, an online curriculum and mentorship program designed exclusively for fitness trainers and coaches. We want to help every trainer and coach in the industry improve their training techniques and write better training programs for their clients.
By becoming a member of IFAST University, you'll receive:
Multiple hours of members-only exclusive content
Monthly updates and tips to help you improve your skills and programs
1-on-1 Q&A sessions to answer your specific questions
Access to our private discussion forum
This blend of content and Q&A is specifically designed to help make YOU the best fitness trainer you can be.
To learn more or to join IFAST University now, visit https://ifastuniversity.com/
Subscribe, Rate & Share!
Thanks for tuning into this week's episode of The Physical Preparation Podcast with Mike Robertson – your one-stop-shop for fitness trainers, coaches, and athletes.
If you enjoyed this episode, be sure to subscribe on Apple Podcasts, Stitcher, SoundCloud, Spotify, and Google Podcasts and leave your honest review. I'd also love to connect via Facebook, Twitter, and Instagram or visit our website.
And last but not least, please don't forget to share your favorite episodes with your friends on social media. Thank you!
Get 3 days of my best coaching materials — for free.
3 DAY COACH'S CAMP:
Write better programs
Learn how to motivate clients outside the gym
My most popular resets for instantly improving movement quality