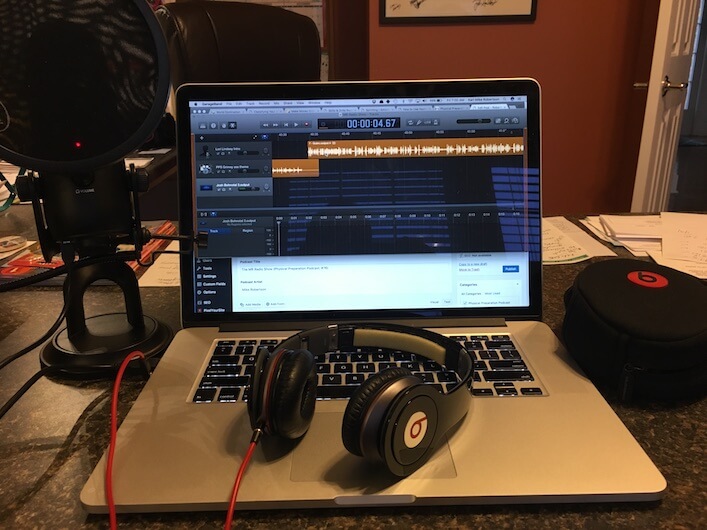 This show is all about improvisation.
Unfortunately one of my interviewees had a scheduling conflict, so it forced me to try something I've been meaning to do for a while now:
The MR Radio Show (I couldn't really call it an hour, because it's only 40 minutes).
But in this show, I discuss a bunch of random topics that are on my mind. Feel free to check out the one or two that most interest you, or sit back and listen to all 7 "segments" of the show.
I hope you enjoy it!
Show Notes
Here's the outline of the show:
1:50 – #1 – The MR Radio Show Introduction
3:50 – #2 – What I've Learned Coaching 6-Year-Old Soccer (aka Don't Be Their Last Coach)
10:55 – #3 – What I've Been Up to Lately Coaching Wise
15:55 – #4 – How I Record My Podcast
21:40 – #5 – My Daily Routines
35:00 – #6 – What I Do In My Free Time
40:30 – #7 – Summary and Call to Action

Let me know what you think of THIS particular show format (

[email protected]

).
Register ASAP for the 2017 Physical Preparation Summit.
As you can see, I cover a ton of ground in this show. Most of it is questions that I've gotten from athletes, emails and social media over the past couple of months, which makes it a bit on the random side.
However, for a first crack I think it came out better than expected, I'd love to hear what you think about the show. If you enjoy it, I'll find some way to get it integrated into the routine going forward!
Related Links
Podcast recording and editing materials

Microphones
Recording the Show
Editing the Show

Now let's get serious – that THOR trailer!
Get 3 days of my best coaching materials — for free.
3 DAY COACH'S CAMP:
Write better programs
Learn how to motivate clients outside the gym
My most popular resets for instantly improving movement quality