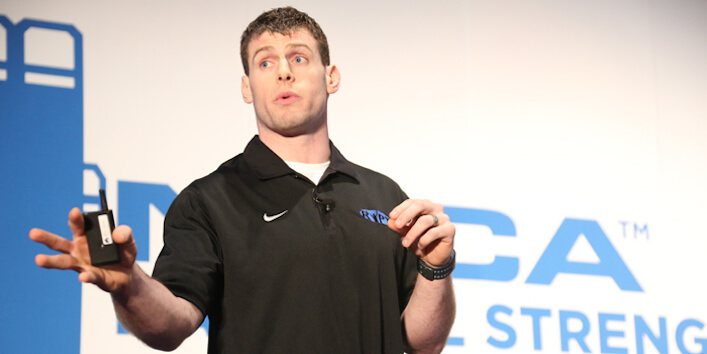 Many moons ago, Adam and Joe Kenn invited me down to speak at the NSCA Kentucky state clinic. And while House and I have gone on to do big things together, I've always respected the hard work and dedication that Feit has put into his craft.
In this show, Adam and I talk about the challenges he faces when training young athletes, what he's doing to make his athletic development program stand out, and his thoughts on working around a high school weights class.
Show Outline
Here's a brief overview of what we covered in this show.
How Adam got into the world of physical preparation.
His professional tour of the industry, which included stops at various D1 schools, the Carolina Panthers, and now in a private facility geared towards young athletes.
The struggles Adam faces when training high school kids.
What he's seeing as a coach and practitioner when it comes to movement quality and athletic development of these athletes.
An overview of the assessment process that Adam and his crew use at RYPT.
The big rocks and things he focused on to maximize performance while reducing injuries.
His thoughts on weights or "Advanced PE" class, and how you can work in conjunction with these programs.
What he would do if he was King of all things athletic development.
The BIG Question.
The lightning round, featuring his thoughts on Joe "House" Kenn, John Berardi, why he created the Complete Jump Training manual/video, and what we can expect from him over the next 3-5 years.
Related Links
Complete Jump Training Manual and Videos
Social Media
Contact Info
Get 3 days of my best coaching materials — for free.
3 DAY COACH'S CAMP:
Write better programs
Learn how to motivate clients outside the gym
My most popular resets for instantly improving movement quality