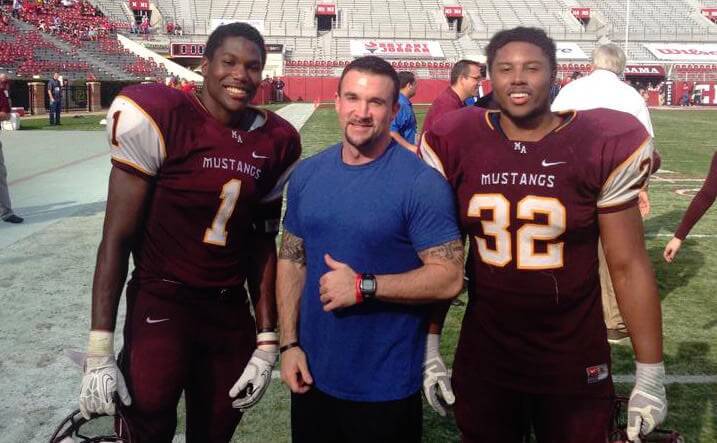 If you haven't heard of Andy McCloy before today, then I'm glad this will be your first exposure to him.
Andy is not only a guy I deeply respect, but someone who is truly making a difference with the young athletes he coaches.
In today's show we're going to talk about Andy's unique path in the world of physical preparation, his overview and personal training philosophy, and of course we're going to have some fun and talk about his shoe game and music preferences as well.
Show Outline
Here's a brief overview of what we covered in this show:
Andy's unique back story, and how he got into the world of physical preparation
A little bit about his gym, and the broad range of people that he trains
What we're doing right, as well as what we're doing wrong with our young athletes
Andy's philosophy or "Big Rocks" when it comes to training
How Andy has changed or evolved his training over the past year
The big differences Andy sees between his high school, college and professional athletes
Why Andy uses an anatomical adaptation block, and how he used it with his NFL off-season athletes
The BIG Question
The super stupendous lightning round, where we discuss continuing education, the shoe game, and what he's jamming to music-wise these days.
Related Links
Andy on Social Media
Books Mentioned
Andy's article on the Anatomical Adaptation Phase
Get 3 days of my best coaching materials — for free.
3 DAY COACH'S CAMP:
Write better programs
Learn how to motivate clients outside the gym
My most popular resets for instantly improving movement quality