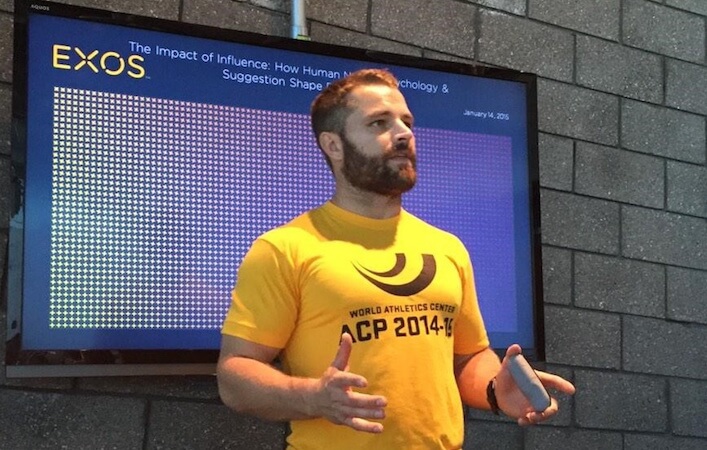 Brett Bartholomew is a sports performance coach at EXOS (formerly Athlete's Performance), and heads up their entire NFL off-season development program.
Brett is a guy whom I greatly respect, and someone that I think is really pushing the world of coaching to the next level.
Show Notes
Here's a brief overview of our show:
A powerful story from Brett's youth that has shaped his life tremendously.
What a "typical day" looks like for Brett at EXOS.
How Brett gets as much as possible done with his athletes, given the short period of time he may actually see them.
The biggest issues Brett sees with the athletes he trains.
Brett's feelings on coaching, and why we aren't discussing coaching enough within our industry.
How Brett defines a good coach.
The advice would Brett would give an up-and-coming coach who wants to be great.
What advice Brett would give his younger self to be even more successful in life.
The super-popular "Lightning Round."
Connect with Brett
Lead Photo Courtesy of World Athletics Center
Get 3 days of my best coaching materials — for free.
3 DAY COACH'S CAMP:
Write better programs
Learn how to motivate clients outside the gym
My most popular resets for instantly improving movement quality