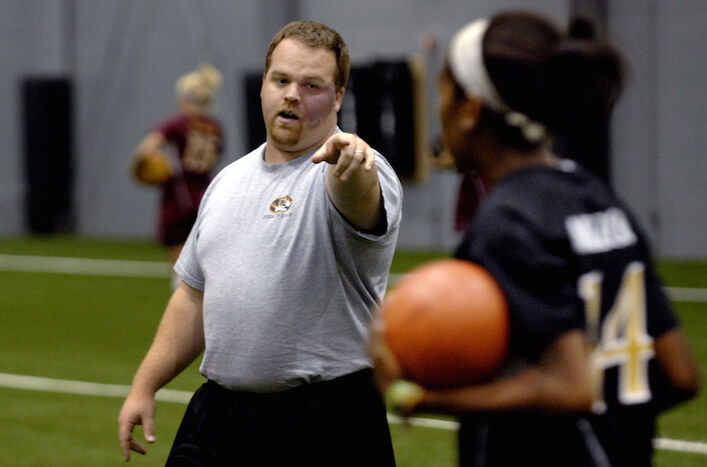 Almost three years ago, I was attending the Sounders Sports Science seminar in Seattle. A group of us went out to dinner after a long day of learning, and over the course of drinks I struck up a conversation with a guy across the table.
We had both competed in powerlifting, so naturally we hit it off and talked about training the rest of the evening.
But little did I know at the time just how big of a deal Bryan Mann was!
Bryan is one of the few people I've met who have truly merged the worlds of science and practice, and I'm beyond excited to have him on the show here today.
In this interview, Bryan and I discuss how he got started in the world of physical preparation, what velocity-based training is, and how you can use it to improve the performance of yourself and your athletes.
Show Notes
Here's an overview of the podcast:
The very random (and somewhat funny) story about how Bryan got started in physical preparation
How missing a workout got Bryan into powerlifting
What velocity-based training (VBT) is, and why you should be using it
How to use VBT to train different strength qualities (including max strength, speed-strength, strength-speed and starting strength)
How to get started with VBT, even if you've never used it before
The various VBT options on the market, and which ones are best for end-users versus trainers and coaches
How to use VBT for powerlifting (and if you even need it!)
The BIG Question
The scintillating and exciting Lightning Round
Links Mentioned
Bryan's Books:
VBT Tools:
Get 3 days of my best coaching materials — for free.
3 DAY COACH'S CAMP:
Write better programs
Learn how to motivate clients outside the gym
My most popular resets for instantly improving movement quality