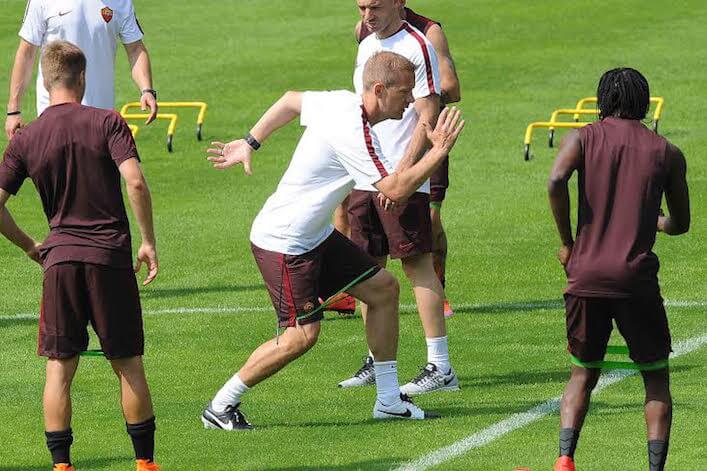 I'm constantly humbled and grateful for the coaches that I get to talk shop with on this show.
Darcy Norman and I met several years ago at the Seattle Sounders Sports Science seminar, and he's a top notch guy who is constantly evolving and growing.
Darcy has been a performance coach for EXOS, he was the physical preparation coach for the German National Team that won a World Cup(!), and he's currently working with a little football club in Italy that you may have heard of.
In this show, Darcy and I talk about how he got started in the industry, his time with the German National Team, and how he's looking to make an impact in his first year with AS Roma.
Show Outline
Here's a brief overview of the show:
How Darcy got started in the world of physical preparation.
A brief tour of Darcy's professional background, and all his various stops along the way.
The systems Darcy put in place to help orchestrate the fitness side of the German National Team.
How to balance athletes who represent both a football club, as well as their country (including how to keep them fit and healthy from year-to-year).
The biggest issues he dealt with while prepping the GNT for the World Cup.
What Darcy's new job as performance director at AS Roma looks like.
Darcy's vision for the club, and the goals he has set for the team in his first year.
How the performance training field has evolved since he was with Bayern Munich from 2008-2010.
The BIG Question.
Our always sexy and highly entertaining lightening round (including the ONE piece of advice he would give young coaches.
Links Mentioned
Get 3 days of my best coaching materials — for free.
3 DAY COACH'S CAMP:
Write better programs
Learn how to motivate clients outside the gym
My most popular resets for instantly improving movement quality