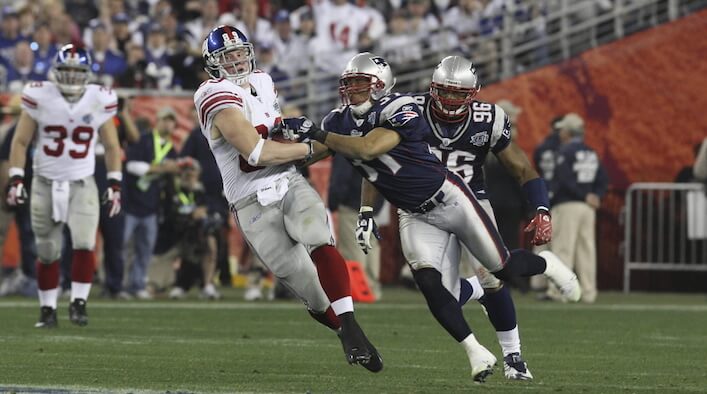 Kevin Boss made it to the top of the mountain with regards to his athletic development. Not only was he one of the few who made it to the elite ranks by playing in the NFL, but in doing so he took home a world championship with the New York Giants.
However, as you can imagine, it's always easy when you're on the outside looking in.
With a wide ranging interview that spans from young athlete development, to the weekly grind at the professional level, to his own transition into coaching, you won't want to miss this show!
Show Notes
In this episode, Kevin and I cover the following topics:
Kevin's athletic background, and how playing multiple sports benefited him.
How he originally got into strength training.
The week-to-week grind that he went through during his time in the NFL.
What it really feels like to wake up on Monday after a game!
How concussions have affected his life, and what we can do to keep the next generation of athletes healthy.
Kevin's move from the NFL into the world of athletic development.
What pieces of training and life advice he would give his former self.
And of course, the always entertaining "Lightning Round."
Related Links
Kevin's Reading List:
Get 3 days of my best coaching materials — for free.
3 DAY COACH'S CAMP:
Write better programs
Learn how to motivate clients outside the gym
My most popular resets for instantly improving movement quality