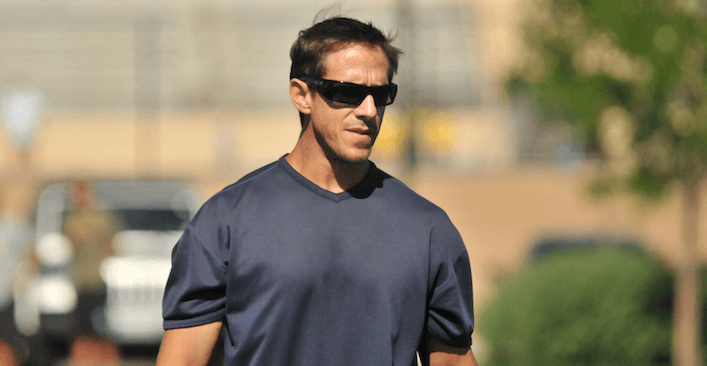 Loren Landow is a guy I got turned on to a few years back from my good friend Joe Kenn, and needless to say, he's a wealth of knowledge and someone I deeply respect.
In this show, Loren and I talk about his journey in the world of physical preparation, his best cues and drills for speed and agility, and how he preps his athletes for the biggest test of their life – the NFL combine.
Show Outline
Here's an overview of what we covered in this episode:
How Loren's childhood illness lead him to the world of physical preparation.
An overview of his career arc and the positions he's held over the years.
Why deceleration work is important, and how he integrates deceleration work into a program.
Key areas Loren focuses on when building a speed development program.
The big mistakes he sees in both acceleration and top-end speed training, and his favorite cues and exercises to fix them.
Some of the unique challenges he deals with when it comes to NFL combine prep.
Loren's approach to NFL combine training, including a day-by-day breakdown of what they do.
The similarities and differences he sees between training someone for the NFL combine, versus an NFL season.
The BIG question.
Our ever popular lightning round, where we discuss his greatest achievements as a coach, the athletes he's most proud of, and much more.
Related Links
Get 3 days of my best coaching materials — for free.
3 DAY COACH'S CAMP:
Write better programs
Learn how to motivate clients outside the gym
My most popular resets for instantly improving movement quality