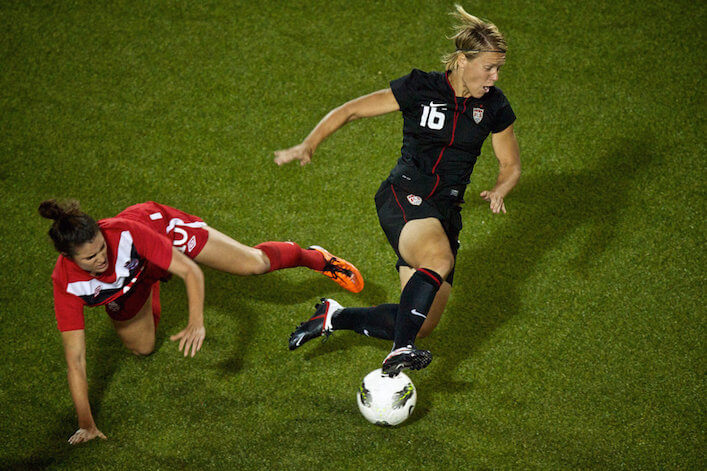 Lori Lindsey is not only an exceptional soccer player, but an exceptional human being as well.
In this interview, we talk about the driving principles that made her an elite soccer player, and how she's now using those same principles to become a great physical preparation coach.
Show Notes
Here's a brief overview of what we covered in this episode:
An overview of Lori's soccer career – from grade school, to the pros, to the US Women's National Team.
The biggest differences you see between the various levels of professional sport.
Did Lori ever doubt her ability to play at the highest level?
The single biggest game that Lori played in during her career – and what was going through her mind at that point in time (this is a HUGE concept!)
What originally got Lori into training and athletic development training.
How Lori changed and evolve over the years to keep her performance at a high-level.
The advice Lori would give her younger self, if given the opportunity.
The perfectly named "Lightning" round.
Connect with Lori
LoriLindsey.com (Coming Soon!)
Get 3 days of my best coaching materials — for free.
3 DAY COACH'S CAMP:
Write better programs
Learn how to motivate clients outside the gym
My most popular resets for instantly improving movement quality