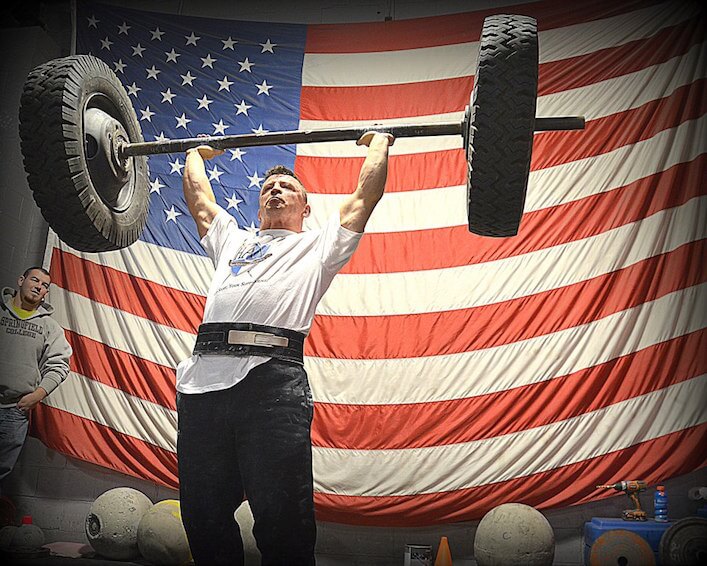 Pat Davidson has got to be one of the smartest meatheads I've ever met. With a Ph.D. in exercise physiology and a career in strongman, the guy has pushed the limits both physically and mentally.
In this show, Pat and I are going to discuss his diverse athletic background, why he got into education, and what it takes to be a great strongman.
Show Outline
Here's a brief overview of our show:
What originally led you Pat to the world of physical preparation.
Why being a bad student made Pat want to become a teacher at Springfield College.
The biggest mistakes Pat sees people making when it comes to training.
How Pat got so darn strong himself!
The qualities Pat would give if he could build the Ultimate Strongman.
How he goes about building both strength and endurance in his strongman competitors.
What Pat would do if he had to take a total newbie and get them prepped to compete in strongman.
How PRI has influenced Pat's thinking and training.
The BIG Question.
The engaging, exciting, and always awesome lightning round – including Pat's greatest feat of strength, why he wrote an entire book on mass gainz, and how he warms up to pull heavy deadlifts.
Relevant Links
Articles:
Get 3 days of my best coaching materials — for free.
3 DAY COACH'S CAMP:
Write better programs
Learn how to motivate clients outside the gym
My most popular resets for instantly improving movement quality