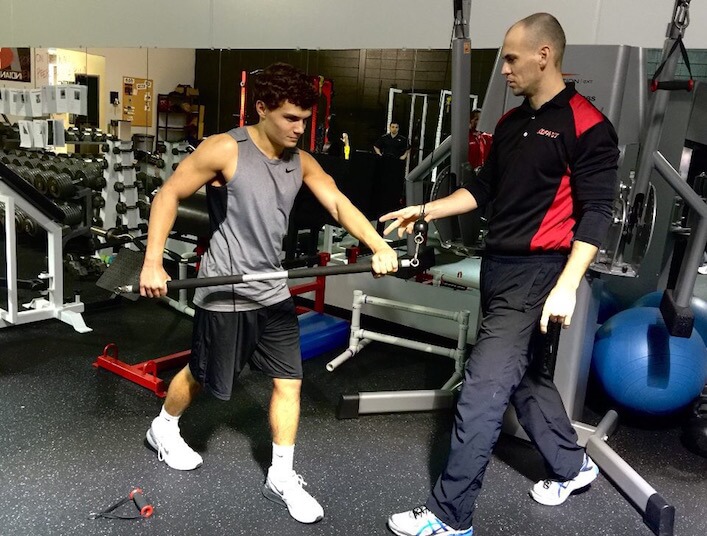 Ty Terrell is a guy I've known for years. We first met years ago when we attended one of our IFAST seminars with Lee Taft, and he stuck around long enough Bill and I ended up giving him a job at IFAST.
But in all seriousness, Ty is one of the hardest workers I've ever met, and someone who has dedicated his life to becoming a great coach. Most importantly, I'm proud to have him as a coach at IFAST.
In this episode Ty and I talk about his overarching coaching philosophy, what we're doing right – and wrong- with regards to speed training, and how we should be using the weight room to make faster athletes.
Show Outline
Here's an overview of what we covered in this episode:
How he got started in the world of physical preparation, and why he felt compelled to "follow his passion."
His overarching philosophy when it comes to training.
What we're doing right – and wrong – when it comes to speed development.
Ty's physical prerequisites to being fast and agile (and my answer to the same question, since he flipped it on me!)
Mistake recovery: What it is, and why you should be training it with your athletes.
The role of strength training in a speed program.
The concept of transfer, and how Ty tries to maximize transfer of training to on-the-field performance.
The BIG Question.
The lightning round, where we discuss Ty's favorite athlete of all-time (hint: DUKE!), his one-word response to the name "Lee Taft," the books he's reading right now, and why he's seen Deadpool multiples times already.
Related Links
Get 3 days of my best coaching materials — for free.
3 DAY COACH'S CAMP:
Write better programs
Learn how to motivate clients outside the gym
My most popular resets for instantly improving movement quality