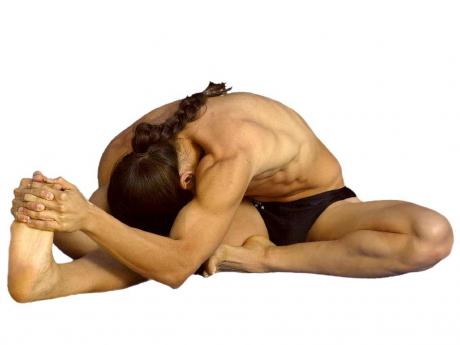 Do you still feel static stretching is the best type of stretching over passive, dynamic, AIS, etc?
The question of stretching methods comes up often; so I figured this was something that would be well received within a blog post.
I think one of the issues that we see is that people get too focused on one specific type of stretching, versus using all the possible stretching methods available to us. For instance, blindly saying that static stretching is good only tells part of the equation.
I use static stretching.
I use dynamic stretching.
I use eccentric quasi-isometrics.
I use long duration, low load stretches.
We spend so much time talking about stretching as a whole, but we really need to be discussing is the appropriate timing and the appropriate type.
Static stretching can be used at both ends of the spectrum.  Someone that is seeking improved mobility could actually static stretch before and after his or her training session.
In contrast, someone who was looking to maximize strength and power gains would static stretch at other times throughout the day, and would minimize pre-workout static stretching.
As a general rule of thumb, I typically use dynamic stretching pre-workout, static stretching either post workout or later in the day (such as right before bed), and eccentric quasi-isometrics are typically used immediately post workout.
Obviously, there are exceptions to these rules, but for the large majority of the population this works quite well.  If you are looking for more info, consider picking up a copy of the Indy Seminar Series, as Bill has an entire discussion on not only the various types of stretching we use, but how to use the right type at the right time.
I hope this gives you clear insight as to how we use all the various modes of stretching here at IFAST.  Thanks for the question!
Stay strong
Mike