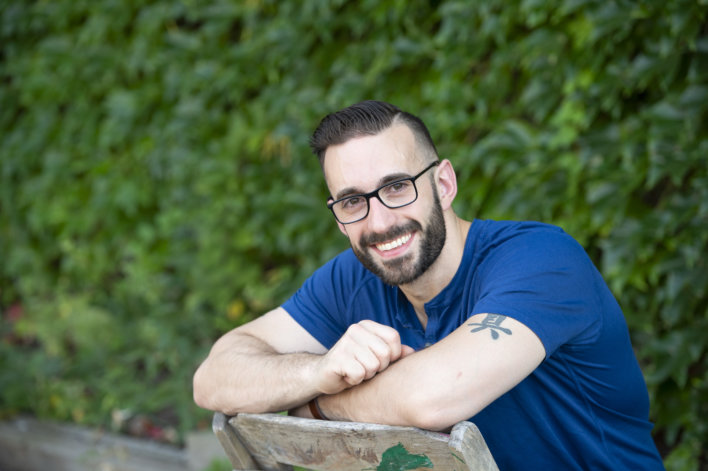 Steve Calarco is a Strength and Conditioning coach based out of Cromwell, Connecticut. During his ten years as a trainer. he has worked with a variety of clients, ranging from athletes as young as 9 years old, professional athletes, weekend warriors and of course the general population.
One of the reasons I asked Steve to be on this show is because of his tireless work ethic and focus on getting better. It seems like he's always attending events, and I love how dedicated he is on leveling up his coaching game.
In this show, Steve and I talk about how losing a massive amount of weight early in life impacted his thoughts on training and nutrition, what the acronym ACE means (and why I'm going to be stealing it), and things we can all do from a training and nutrition perspective to get better results and enjoy life a little bit more.
Show Outline
Here's a brief overview of this week's show:
Show Intro:

SB19
The upcoming week
MR's Deep Thought: Don't Get Complacent!

Interview with Steve:

How Steve got started in the fitness industry, and what he learned from being overweight and losing a lot of weight early in his life.
Steve's overarching philosophy on training and coaching.
His thoughts on finding a blend between "soft" and "hard" skills. Are there times when we're actually not pushing our clients hard enough?
What a typical gen pop program would look like if Steve were your coach.
His approach to nutrition (and why there's more to it than just eating!)
The value of having a coach, while being a coach yourself.
The BIG Question.
A really fun lightning round where we talk about the Beast Tamer challenge, the books he's reading right now, and what it's like to be the "Best Dressed Man in Fitness"
Related Links
Connect with Steve
Miscellaneous Links
Books Referenced
The Physical Preparation 101 Training System
Are you a fitness coach or trainer looking for ways to improve the results you deliver to your clients?
Want to create consistently better training programs and learn the exact exercises and strategies to improve your clients' and athletes' performance?
The Physical Preparation 101 Training System unlocks the secrets to optimizing performance and improving movement through my unique, cutting-edge training philosophy.
In this series, you'll learn:
The nuts and bolts of program design
The single-biggest issue you will see related to core exercises and breathing – and how to fix it!
How to train others to squat safely and effectively – in the first session
How to stop lower back pain in its tracks by using a specific deadlift progression
And much, much more!
You'll also receive sample programs and templates to help you build great programs with AMAZING results – consistently.
Are you ready to take your fitness training and coaching programs to the next level? Visit PhysicalPreparation101.com to learn more and get started NOW!
Sharing is Caring!
Did you enjoy this episode?
Or maybe learn a thing or two from Steve and his thoughts on training the gen pop?
If so, please take the time and share it on social media. Or simply email this link to ONE PERSON who you think can benefit from it. Thank you!
Get 3 days of my best coaching materials — for free.
3 DAY COACH'S CAMP:
Write better programs
Learn how to motivate clients outside the gym
My most popular resets for instantly improving movement quality