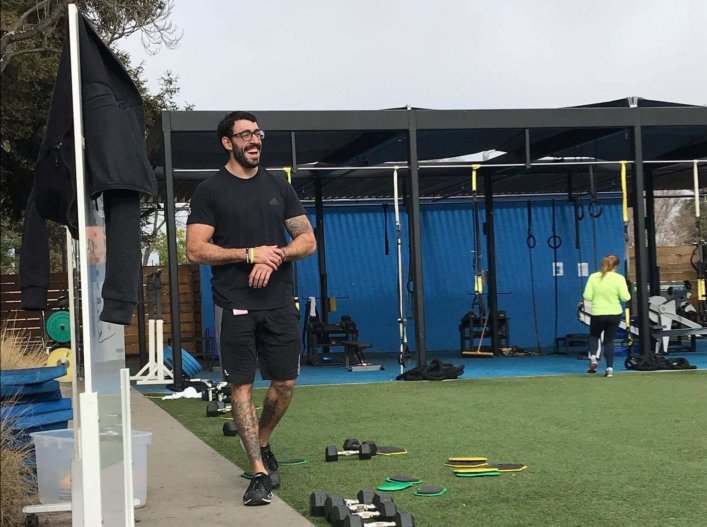 Tony Giuliano is the new Account Educator for EXOS at Google. Working under the Director for Talent Development, he is responsible for helping shape internal education for the account, introducing new hires to the EXOS methodology, and running the internship program.
Before finding his way to Google HQ, he was pulling double duty as the Office Manager and a Performance Coach at IFAST, with stops at Stanford University and Absolute Performance Training in Buffalo, NY along the way.
In this show, Tony and I talk about how he became known as the Bay Area's Most Dangerous White Belt in BJJ, how he's creating an environment where his coaches can success, tips on giving feedback, and how he's gone about building an internship program from the ground up.
Tony is not only a great coach, but an even better human being, and someone I always enjoy chatting with.
Show Outline
Here's a brief overview of what we covered in this week's show:
Show Intro
Interview with Tony

How Tony got his start in the world of physical preparation.
The various career stops he's had along the way (including his TWO stops at IFAST).
His overarching philosophy on working with and coaching people.
What a typical day looks like for Tony in his new position with Google/EXOS.
The logistical issues he deals with when working with tons of coaches across multiple training locations.
Feedback: How to give it and (perhaps more importantly) how to receive it.
Tony's thought on building an internship program from the ground up.
What it's like to go from being a mentee to becoming a mentor in the fitness industry.
The BIG Question.
A really fun lightning round where we talk comic books, regular books, the best part of living in the Bay Area, and what's next for Tony Giuliano.
Related Links
Connect with Tony
Books and Links Referenced
The Best Protein on the Market Today?
For many years, I simply disregarded the age-old advice of getting liquid protein in either during or after workouts.
Part of this was due to the fact that most had so much crap in them I didn't want to put them in my body, and others might have been high-quality but tasted absolutely disgusting.
However, if you're looking for a protein that's not only high-quality but also tastes amazing, you need to check out Momentous.
I've been using Momentous for several months now, and I can tell you it's hands-down the best tasting protein I've ever had. But it's not just me – I have numerous elite athletes who are very picky with their protein powders, and every one of them raves about how great Momentous protein shakes taste.
And while the taste is amazing, the best part about Momentous is that they're incredibly transparent with what goes into their product. You never have to worry about a tainted or dirty supplement, as all of their products are NSF and Informed Sport certified.
If you'd like to try Momentous out for yourself, here's how to do it:
Head over to LiveMomentous.com/Robertson
If you want to try a sample, use the code RobertsonSample
When you're order to order, use the code Robertson20 to save 20% off your first order!
Regardless of which option you choose, I guarantee once you try Momentous protein shakes, you'll never go back to anything else!
Please Leave a Review!
As I mentioned in the show, I'd really love to get to 100 5-star reviews of the Physical Preparation Podcast.
If my show has created value for you (either now or in the past), please take 30-seconds out of your day and head over to iTunes and please give the show a 5-star review.
I'd appreciate it more than you know!
Get 3 days of my best coaching materials — for free.
3 DAY COACH'S CAMP:
Write better programs
Learn how to motivate clients outside the gym
My most popular resets for instantly improving movement quality