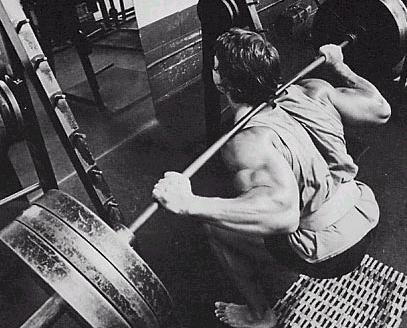 In the past, when I'm really dialed in with my training, I often record two numbers every workout – my rating of perceived exertion (RPE) and my rating of technique (RT).
RPE gives me a general idea of how hard I was training that day.  For instance, we all know we've had days in the gym where the light weights feel heavy, and vice versa.  RPE helps us track how we feel on any given day, or for any given workout.
RT allows us (or a coach) to track how well we executed our primary lifts for that day.  Technique is a dynamic process – it's constantly changing.  Therefore it's important to see how our technique is coming along over the course of a training cycle or training career.
A final component that I'm tracking more often both with myself and my clients is their training preparedness.  Basically, we'll have them come in, warm-up, and determine how psyched they are to train that day.  Over the course of weeks or months, we can start to determine the best way we want to train a client on any given day.
This is part of what Mel Siff was talking about when he discussed cybernetic periodization – starting to match the level of training intensity with the clients preparedness to train on any given day.
Think about it like this – a client is supposed to have a max effort session on Monday, but over the weekend his girlfriend broke up with him, he drank like a fish, and his dog died.  How well prepared do you think he's going to be to train on that Monday?
It's an extreme example, but it illustrates a point. As you delve deeper into your training career, it pays off to know your body and what it's capable of on any given day.  Start tracking your training preparedness, and over the course of the next couple of months I wouldn't be shocked if you learned a thing or two about your training.
Stay strong
MR