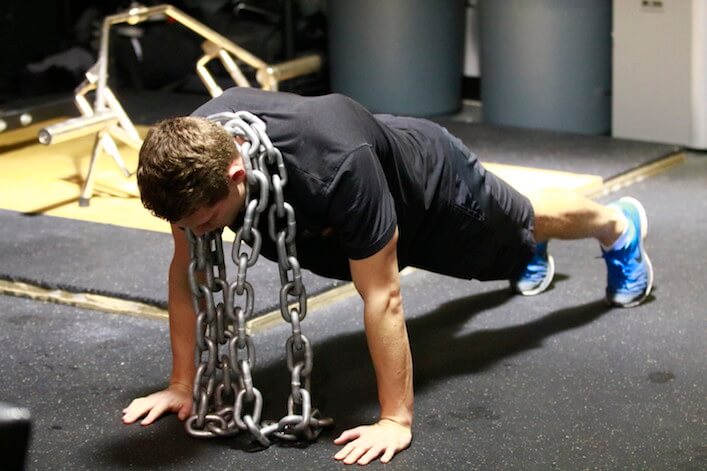 Weight training practitioners were shocked by recent comments from English Premiere League coach Maurizio Sarri, where he claimed to ban his players from lifting weights.
Those controversial statements emphasized the apparent disconnect between the prevailing "old-school" mindset in soccer training and current perspectives on strength and resistance training.
What approach can be taken in reconciling these two different takes on athletic training?
More importantly, does weight training really have a role in the world of soccer?
On today's episode, I share my insights on both the coach's comments and how weight training plays a crucial role in soccer preparation. I discuss why we need to set aside our biases whenever we are presented with statements that run contrary to our beliefs, as well as some of the questions that we need to ask in order to see the other side's perspective more clearly.
And I also share the story of how one of my soccer players for the Indy XI consistently improved his performance and got stronger over the course of three years with a smart strength and conditioning program.
If you can open up those lines of communication and have better dialogue with those practitioners that you come in contact with, that's how we can take our field and industry to the next level. – Mike Robertson
This week on The Physical Preparation Podcast:
The controversial quotes from Chelsea coach Maurizio Sarri that got weight training aficionados talking.
The questions that must be asked when contextualizing such statements.
Overcoming your own biases when it comes to fitness and staying open to new approaches.
Whether or not it is true that "nobody does weights" in soccer training — and if the same applies to resistance training.
A brief look at the differences between American football and American soccer.
How proper strength and resistance training can make a massive impact with regard to health.
The story of a pro athlete whose decision to train more seriously improved his game over the course of three years.
How strength and resistance training early on can benefit an athlete as they approach the end of their career.
The term "weights," and why it is so polarizing.
The ways in which soccer culture gets physical preparation culture wrong.
The importance of sprinting to soccer players.
A surefire recipe for a soccer fitness regime that builds strength and considers the 7 Rs of program design without the need for weight training.
Improve Results with The Physical Preparation 101 Training System
Are you a fitness coach or trainer looking for ways to improve the results you deliver to your clients? Want to create consistently better training programs and learn the exact exercises and strategies to improve your clients' and athletes' performance?
The Physical Preparation 101 Training System unlocks the secrets to optimizing performance and improving movement through my unique, cutting-edge basic training philosophy.
In this series, you'll learn:
The nuts and bolts of program design
The single-biggest issue you will see related to core exercises and breathing – and how to fix it!
How to train others to squat safely and effectively – in the first session
How to stop lower back pain in its tracks through deadlift progression
And much, much more!
You'll also receive sample programs and templates to help you build great programs with AMAZING results – consistently.
Are you ready to take your fitness training and coaching programs to the next level? Visit PhysicalPreparation101.com to learn more and get started NOW!
Subscribe, Rate & Share!
Thanks for tuning into this week's episode of The Physical Preparation Podcast with Mike Robertson – your one-stop-shop for fitness trainers, coaches, and athletes. If you enjoyed this episode, be sure to subscribe on iTunes, Stitcher, and SoundCloud and leave your honest review. Connect with us on Facebook, Twitter, and Instagram or visit our website. Don't forget to share your favorite episodes with your friends on social media.
Get 3 days of my best coaching materials — for free.
3 DAY COACH'S CAMP:
Write better programs
Learn how to motivate clients outside the gym
My most popular resets for instantly improving movement quality