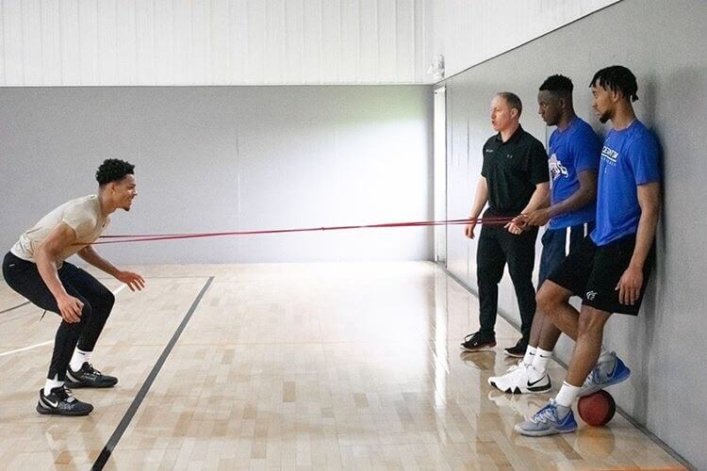 Growing up, I was absolutely obsessed with basketball.
It wasn't uncommon for me to spend 4, 6, and sometimes upwards of 8 hours a day working on my game.
And while I loved playing the game, I might love coaching basketball players even more.
In this show, I cover 10 ways we can help make our basketball players stronger, healthier and more athletic.
And even if you're not a fan of the game, I think there's enough good stuff in here to keep you entertained!
Show Outline
Here's a brief overview of the topics I discussed in this week's show:
Teach them how to squat (and why squatting is so critical to basketball players)
Use tools YOU'RE comfortable with for speed development
Heavy weights have a role – at certain places and times
Train the HUMAN first
Give them the ability to load their system
Explain lateral acceleration to them in a way they can understand
Work to find appropriate angles – i.e., how to make even slow athletes move faster
Coach the defensive position (yes, they all need it)
Give them CONTEXT
Find the ideal blend of vertical jump training – because most of the time, it needs to be trained to be improved!
Enjoy the Show? Please Share it with a Friend!
If you enjoyed this show and have either a basketball player or coach in your life, please take 2 seconds out of your day and pass it along to them.
I sincerely hope they'll benefit from it as well!
Get 3 days of my best coaching materials — for free.
3 DAY COACH'S CAMP:
Write better programs
Learn how to motivate clients outside the gym
My most popular resets for instantly improving movement quality