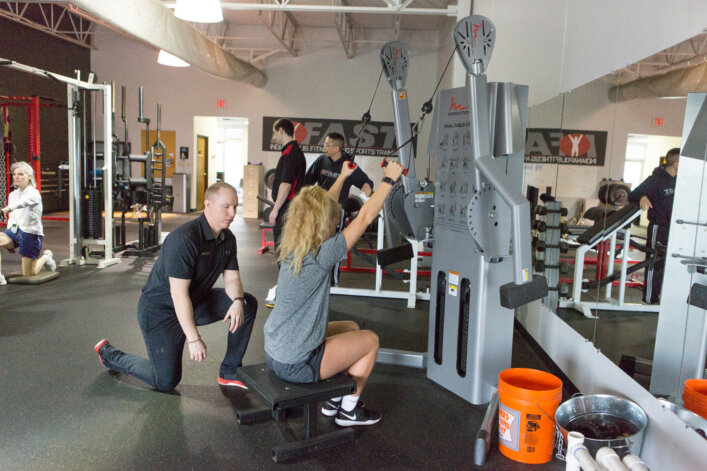 Training and coaching clients to improve their health and fitness can be fun and incredibly rewarding – but it's not always easy.
There are many things we need to consider when coaching our clients to achieve optimal performance, and sometimes, our desire and passion for helping others can lead to putting our own needs and desires on the back burner.
And in a worse case scenario, it can even lead to stress, anxiety, and burnout.
Today, I share the 12 things I believe every coach and trainer needs to hear at some point in their career.
I explain why coaches need to keep their training programs as simple as possible while staying focused on achieving the desired goals of their clients.
I discuss the importance of learning from your mistakes and failures and the impact that being tied to perfection can have on your self-esteem, self-worth, and your performance as a coach and trainer.
We talk about trusting your instincts and focusing on creating personalized programs for your clients based on their needs and the outcomes they want to achieve.
And of course, we talk about the importance of taking care of yourself and reminding yourself that you have an amazing job that is truly making an impact on the world.
The goal isn't to make things complicated…the goal is to achieve an outcome. – Mike Robertson
This week on the Physical Preparation Podcast:
The K.I.S.S. principle and why it's critical for coaches and trainers to follow it when developing training programs
Understanding your client's needs and fitness goals
Avoiding perfectionism and using your mistakes as leverage to improve your success
Avoiding comparisonitis and the desire to be different from other coaches
The importance of trusting your instincts
The concept of 'checking boxes' and considering who you're checking those boxes for
The importance of embracing experimentation and novelty when working with clients
Understanding individual effects versus average effects
The importance of taking care of yourself and realizing there's more to life than the workout room
Living in the moment, embracing the 'now,' and the value of meditation
Giving yourself permission to pause and realize you have the best job on Earth
Subscribe, Rate & Share!
Thanks for tuning into this week's episode of The Physical Preparation Podcast – your one-stop-shop for fitness trainers, coaches, and athletes.
If you enjoyed this episode, be sure to subscribe on iTunes, Stitcher, and SoundCloud and leave your honest review.
Connect with us on Facebook, Twitter, and Instagram or visit our website.
And don't forget to share your favorite episodes with your friends on social media!
Get 3 days of my best coaching materials — for free.
3 DAY COACH'S CAMP:
Write better programs
Learn how to motivate clients outside the gym
My most popular resets for instantly improving movement quality