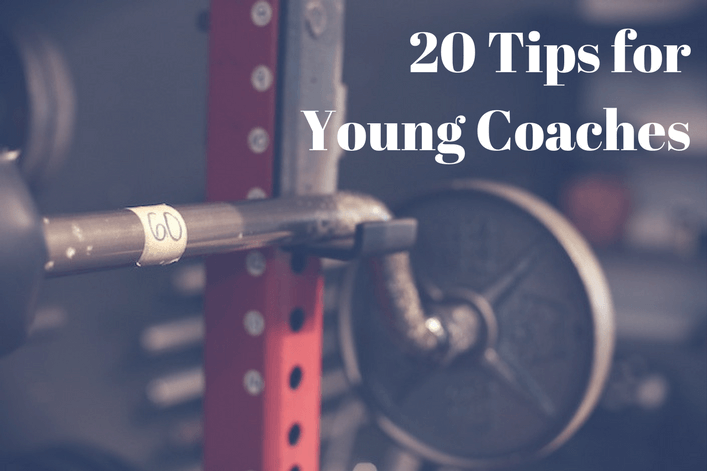 This week's episode of the podcast is going to be – how do I describe it – a bit different.
It all started with one simple question:
If you could give one piece of advice to a young coach or trainer, what would it be?
This had been buzzing around in my brain for a few weeks now, and as I started to outline the article for my website, I just wasn't sure an article would do it justice.
I'm not sure how you're going to like it (and I'm honestly quite scared to put this out there!), but here's my first crack at long-format audio.
This week's show is dedicated to the young coaches and trainers in our industry.
What habits do you need to be successful?
What are mistakes that I (and many others have made) that you can learn from?
And perhaps most importantly, how do you achieve lasting success?
I truly hope you enjoy the show!
Show Outline
Here are the big bullet points from this episode:
Show Up Early!
It's Not Just How You Start – It's How You Finish
Work to be seen, not heard
2 Eyes, 2 Ears, 1 Mouth
Don't ever, EVER ask to pick someone's brain
Be persistent, but not annoying
Attack your craft with a vengeance
You ALREADY ARE in the perfect spot for you
Be Open Minded
Your Next 10 Years Are Outside of Your Comfort Zone – Get Used to it
This Shit Ain't Fair
Try to work with clients/athletes of all shapes and sizes
It's NOT about YOU
Ask more questions
Find a great mentor
EXPERIENCE is key
Take great notes
Always think with "Beginner's Mind"
Learn to Communicate
You aren't entitled to anything
And if you enjoyed this show, or anything in particular resonated with you, PLEASE share it with a young coach or trainer who you feel can benefit from it. Thank you!
Related Links
Get 3 days of my best coaching materials — for free.
3 DAY COACH'S CAMP:
Write better programs
Learn how to motivate clients outside the gym
My most popular resets for instantly improving movement quality