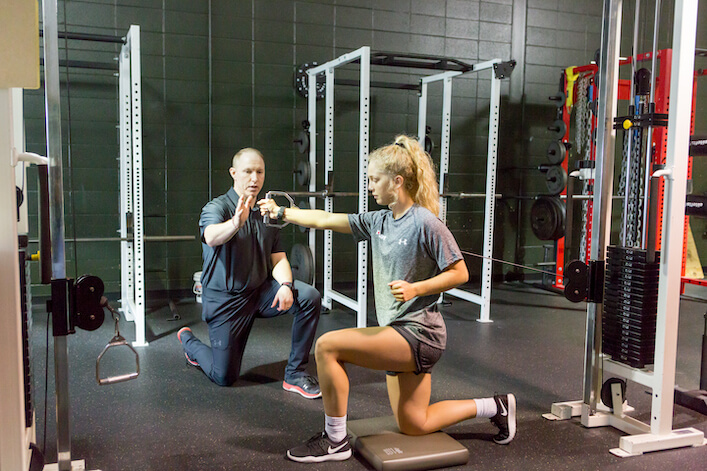 You've asked for it, so I'm about to deliver!
I've had a lot of people ask lately for a show that's solely geared towards gen pop training. And while I don't train that population as much these days as I have in the past, I'm hoping that doesn't discount the 18-19 years of work that preceded it!
In this show, I'm going to do my best to not only educate, but entertain you a bit as well. Along with each point I've got a short story about a success or failure that I've had in the past, and how you can learn from it.
This was a really fun show to record, and I hope you enjoy it!
Show Outline
Here's a short list of the 9 tips…
Put Yourself in THEIR Shoes – (aka don't be like Mike when he was younger)
Don't Put Round Pegs in Square Holes – Are the lifts you're doing really helping your clients?
Slow and Steady Wins the Race – How do you help someone lose 100 pounds? Or add 200 pounds to their squat?
ANYTHING is Better than Nothing – What a cigar smoking client taught me about being a pro
Find Ways to Connect – And the longest minute you'll ever have in your entire life…
Sometimes They Just Want to be Acknowledged – How 30 seconds of coaching kept a client from leaving IFAST
Don't Be Afraid to Challenge Them – One of the single WORST things you can do when a client is getting started…
Don't Let Your Programming Get Stale – Just like any relationship, why it's so critical to keep things fresh
Make Them Feel Stuff – Last but not least, the role of DOMS – and what your clients REALLY think about it!
The Physical Preparation 101 Training System
Are you a fitness coach or trainer looking for ways to improve the results you deliver to your clients?
Want to create consistently better training programs and learn the exact exercises and strategies to improve your clients' and athletes' performance?
The Physical Preparation 101 Training System unlocks the secrets to optimizing performance and improving movement through my unique, cutting-edge training philosophy.
In this series, you'll learn:
The nuts and bolts of program design
The single-biggest issue you will see related to core exercises and breathing – and how to fix it!
How to train others to squat safely and effectively – in the first session
How to stop lower back pain in its tracks by using a specific deadlift progression
And much, much more!
You'll also receive sample programs and templates to help you build great programs with AMAZING results – consistently.
Are you ready to take your fitness training and coaching programs to the next level? Visit PhysicalPreparation101.com to learn more and get started NOW!
I Want Your Feedback!
What do you like about the show?
What do you hate?
What can I do to make you download every single episode, and share it with all of your friends in the industry?
Drop me a line at [email protected] and let me know. I'd love to hear from you!
Get 3 days of my best coaching materials — for free.
3 DAY COACH'S CAMP:
Write better programs
Learn how to motivate clients outside the gym
My most popular resets for instantly improving movement quality