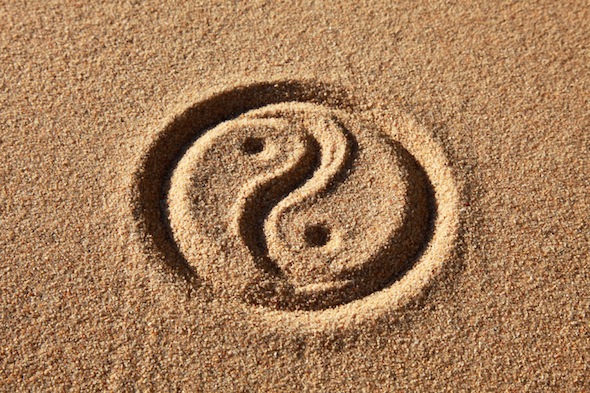 If you're around my age or a little younger, chances are you're familiar with the popular MTV shows "The Real World" and/or "Road Rules."
These shows have been wildly popular, and the two were later spun off into all sorts of challenges.
One of my all time favorite people on the show was a guy named Eric Banks, aka Big Easy.
He was always a fun-loving guy, didn't take himself too seriously, and most importantly, he seemed like a legit, down-to-human being.
Somebody I would actually like to sit down and have a beer with – know what I mean?
So needless to say when I found out he was working with Jim Laird, I had to know what they were doing.
I'll let Eric tell the story himself…
——————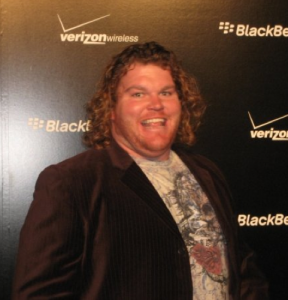 The first time I approached Jim Laird about helping me lose weight, he asked me a few simple questions, listened to my answers, and then stated, "Come back to me when you're serious about making some real changes and not just looking for a quick fix."
Needless to say, it was not quite the answer I was looking for.
In fact, it pissed me off, but it really made me think long and hard about myself, where I was, and where I wanted to be.
Finally, about 5 weeks before my next show, I decided the time had come, and I realized that I had some serious work to do, as I was in horrible condition.
I remember as I was driving over for our first meeting, I was scared to death that I was going to get my ass handed to me.  Instead, during our first meeting, we talked about sleep, and lifestyle choices.
Basically we discussed getting healthy so I could then apply the 80/20 rule, which is as follows: take good care of myself 80% of the time, so that I can be Big Easy the other 20% of the time. 
After a short discussion, we came up with an eating plan that suited my current situation.  It was impossible for me to eat well during the day, so instead I snacked on nuts and jerky and the occasional protein shake. Most of my food would be eaten at night when I had access to good stuff like meat, fish, and veggies.
As far as the workout, I walked for leisure every day, which meant just enjoying being outside, rather than walking to "burn calories."  I also trained with Jim every Monday, Wednesday, and Friday.
My first work out lasted 5-10 minutes because I was in such horrible shape I could hardly complete Jim's very simple warm-up.  I remember Jim telling me, "No big deal man. I've seen plenty of athletes over the years get crushed by the warm-up."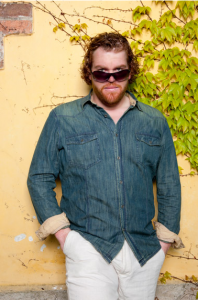 Every time we trained, we did a little bit more, and within two weeks I was training for an hour.  We crawled, we carried things, we dragged things, and never once did I leave feeling wrecked, nor did I get overly sore. 
The best part?  The weight was flying off! 
I was shrinking so fast I could hardly believe it, and yet, in spite of the success I was having, I started freaking out.  I kept thinking that I needed to do more cardio!
When I told Jim about my doubts, he would always say, "Stick to the plan Banks.  Focus on taking care of yourself, not doing more."
In five weeks I lost almost 50 lbs., and gained a lot of muscle.  Needless to say, they were completely shocked when I showed up for the show!
Over the last two years I have continued to work with Jim.  I have had my ups and downs, but we continue to make progress.  We do more of a lifting style program now, and looking back, everything we have done previously, has set me up for where I am now.
I continue to be challenged, and I continue to get better, but I'm never crushed, and I always leave feeling good.
Jim continues to educate and remind of the 80/20 rule.  I am very grateful for Jim's balanced approach, as it allows me to stay consistent and motivated.
I have no doubt that if I would have trained with a different coach or trainer that had more of a "Drill Sergeant mentality" as opposed to a "Teaching mentality," there is no way I would still be at it.
I look forward to continuing to improve and to learn from Jim as I strive towards my new goal of helping others learn about the 80/20 rule and how it can improve their lives in the long term.
——————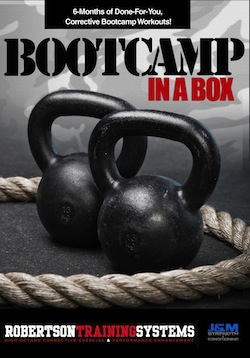 This is the exact practice and approach we outline in our new program, Bootcamp in a Box.
If you want a camp that is different from everything else out there…
…if you know that the status quo just isn't working…
…and if you're serious about making a profound impact with the people you work with, you need to check it out this week, saving yourself $100 in the process.
Bootcamp in a Box
All the best
MR