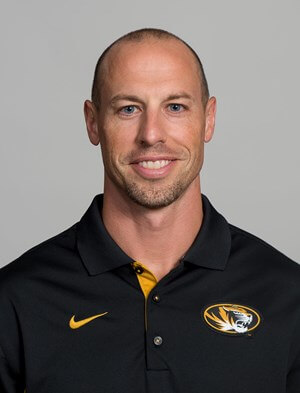 Andrew Paul is the senior athletic performance coach for the Oklahoma City Thunder. Prior to his time in OKC, he also made stops with EXOS and the University of Missouri
Andrew and his staff is one that I've always admired, and their set-up in OKC is second-to-none.
In this show, Andrew and I talk about the hierarchy and layout of their performance team, why awareness is so critical in a high performance staff, and what he means when he says his goal is to give his athletes 100% opportunity and 100% guidance.
But enough from me – let's do this!
Show Notes
Here's a brief overview of this week's show:
Show Intro:

Shifting Gears,
Kiddo Soccer,
Upcoming Seattle trip, and
MR's Monologue: The Value of Self-Awareness

Andrew Paul Interview:

Andrew's background and jumping off point for his career.
An overview of his current gig with the Oklahoma City Thunder.
The hierarchy of the OKC staff, and the various coaches and staff they employ.
How he gets everyone on his team "rowing in the same direction" and buying into the same philosophy.
What a typical practice and game day looks like for Andrew during the season.
The BIG Question.
A really fun lightning round where we discuss the best and worst parts of being on the road, the books he's reading right now, the questions he asks himself when evaluating new materials or concepts, and what's next for Andrew Paul.
Related Links
Podcasts Referenced
Books Mentioned
Get 3 days of my best coaching materials — for free.
3 DAY COACH'S CAMP:
Write better programs
Learn how to motivate clients outside the gym
My most popular resets for instantly improving movement quality