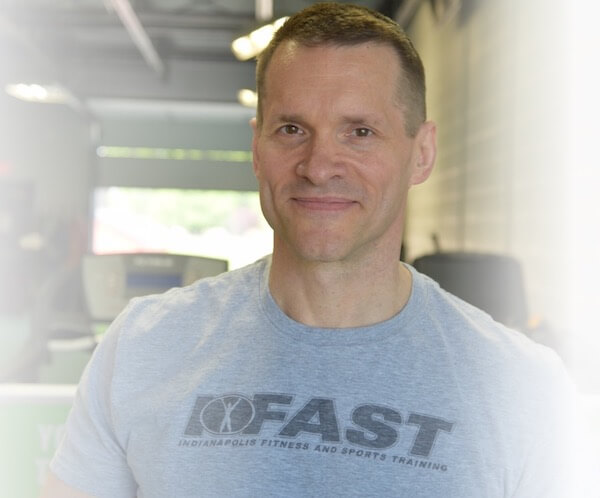 Bill Hartman is known for finding solution for people in pain that have failed with other forms of treatment. He's the owner of IFAST Physical Therapy, and my business partner at Indianapolis Fitness and Sports Training.
He's also the author of the upcoming book, All Gain – No Pain: The Over 40 Comeback Guide to Rebuilding a Fit and Pain-Free body.
Beyond the bio, look I can talk about how bright Bill is, but that doesn't really do him justice. More importantly, he's one of the most passionate, curious, and motivated individuals I've ever met when it comes to learning and understanding the body, and I'm blessed to call him a good friend and mentor.
In this wide ranging show, Bill and I talk about the daily rituals he uses to set up his day, why being strategic with your training intensity is crucial as you age, and why planning, execution and consistency are the real keys to any successful body transformation.
Show Outline
Here's a brief overview of what we covered in this week's show:
MR Monologue: Are Process or Outcome Oriented Goals Better?
What Bill has been up to since our first interview together.
What initially prompted him to go through his massive body transformation, and the incredibly cool side effect that's occurred as a result.
The hardest part of his transformation process (this answer will surprise you!)
The ONE piece of advice he would give someone who is serious about going through a body (or life) transformation process.
His current project: The All Gain, No Pain training guide for men over 40.
What prompted him to develop this project.
How we need to adjust our training as we age, including what Bill does on a weekly basis to train hard, stay in great shape, and most importantly, recover!
The All Gain, No Pain Principles. This is the premise of the entire book, and this answer alone is worth the price of admission!
Insight into the hardest part of the book development process (Hint: It's NOT writing the book!)
Our always popular lightning round, where we talk about pressure management(?), the books he's reading right now, his expectations for upcoming PT students, and what he's got planned after the book drops.
Related Links
Social Media
Books Mentioned
Miscellaneous Links
Get 3 days of my best coaching materials — for free.
3 DAY COACH'S CAMP:
Write better programs
Learn how to motivate clients outside the gym
My most popular resets for instantly improving movement quality