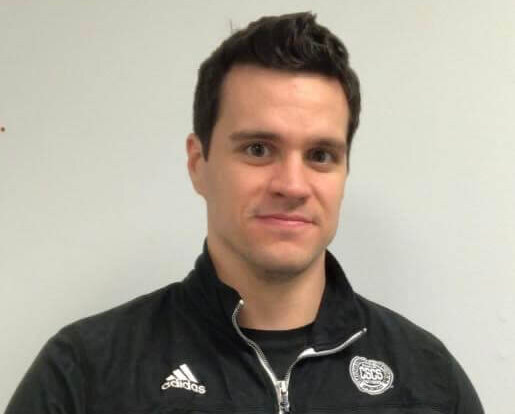 Bill Miller has been enamored with baseball, strength training, and physical improvement for as long as he can remember.
When Bill was in 5th grade, his brothers became enthusiastic about strength training, and he found himself following their footsteps, using baseball as his avenue for physical improvement.
He took his passion for the sport and played at the collegiate level at Trinity Christian College, where he graduated with a degree in Exercise Science.
Later, Bill played independent baseball with the Frontier Baseball League, where he eventually pivoted from playing to training other athletes.
Today, Bill is a Certified Strength & Conditioning Specialist who works with Little League athletes and professionals.
Taking his passion for educating and training others to improve their performance to the next level, Bill authored the book Swing Fast: A Guide to Developing Rotational Power.
Bill joins me today to discuss developing rotational power in baseball athletes. He shares his methods for assessing and profiling and explains how often KPIs should be tracked.
Bill describes the value of fostering healthy competition among athletes and shares the biggest velocity improvement he has seen off-season.
He also highlights the importance of tracking progress and underscores how training in the weight room develops baseball players for the long term.
Whatever you do, measure it. Make some competition amongst your athletes and if you can get more intent out of what they do. It's the best way to go about training – Bill Miller
This week on the Physical Preparation Podcast:
Bill's backstory and what inspired him to get started in the world of physical preparation
How he transformed his passion for baseball into his career today
Helping rotational athletes increase their power and Bill's training philosophy
The key similarities and differences between developing rotational power and general power
Tracking KPIs, assessing rotational power, and what indicates a good exit velocity
Why Bill prefers to use lighter medicine balls
Bill's methods for force velocity profiling and how often athletes should be tested
The importance of laying the foundations of strength and hypertrophy
How training in the weight room provides joint strength & stability and helps athletes avoid injuries
The mistake of getting enamored with the weight room and forgetting the sport
Connect with Bill:
Get Pain-Free, Healthy BULLETPROOF Knees!
Are you tired of struggling with sore, achy knees? Is knee pain keeping you from performing the activities you enjoy – either in the gym or just in life? Wouldn't you like to build a set of pain-free healthy knees, once and for all?
Then you need my Bulletproof Knees Program.
The Bulletproof Knees Program is a scalable training system that can be applied to virtually anyone – from elite-level athletes to gen pop folks that simply want to be able to play with their children and grandchildren – pain-free.
This customizable training system is geared towards your body and helping you achieve your goals.
So, if you're ready to get your knees moving and feeling great again, email me at [email protected] with the words "Bulletproof Knees Coaching" in the subject line to request more information.
But, don't wait! I'm only accepting a select number of clients into this program!
Subscribe, Rate & Share!
Thanks for tuning into this week's episode of The Physical Preparation Podcast with Mike Robertson – your one-stop-shop for fitness trainers, coaches, and athletes.
If you enjoyed this episode, be sure to subscribe on Apple Podcasts, Stitcher, SoundCloud, Spotify, and Google Podcasts and leave your honest review. I'd also love to connect via Facebook, Twitter, and Instagram or visit our website.
And last but not least, please don't forget to share your favorite episodes with your friends on social media. Thank you!
Get 3 days of my best coaching materials — for free.
3 DAY COACH'S CAMP:
Write better programs
Learn how to motivate clients outside the gym
My most popular resets for instantly improving movement quality