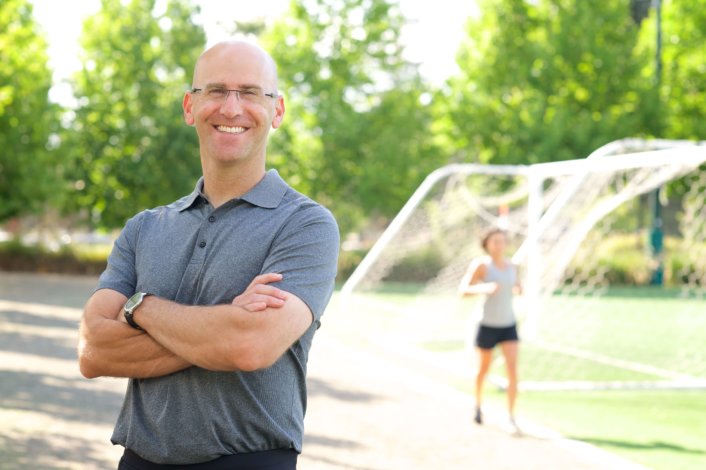 Dr. Brandon Marcello has nearly 20 years experience in the performance enhancement industry.
As a high-performance strategist, he takes forward-thinking organizations and elite athletes to the next level of their game – and careers. Having extensive involvement in both the applied and research worlds, he has implemented successful, high performance training programs for professional, Olympic and collegiate athletes.
Continuing his work with the U.S. Department of Defense and Draper Labs, Brandon has recently been tasked with defining the future of soldier performance.
In this show, Brandon and I talk about his long and winding journey in the world of physical prep, what he means when he calls himself technique certain and tactic agnostic, and what his day-to-day job looks like as a performance consultant.
This is a really entertaining show, and one I think you'll love.
Show Outline
Here's a brief overview of what we covered on this week's show:
MR Monologue: How to Build an Awesome Day
What led Brandon to the world of physical preparation.
His long and winding career path, that's taken him from the private sector at IMG and EXOS, to Standford, and now to his role as a performance consultant and strategist.
Brandon's big rocks or overarching philosophy, and how it has evolved over the years.
The major project he's working on now for the military, and how interconnected the training process is.
Perhaps most importantly, how this interconnectedness affects the training process.
The role of a performance consultant/strategist, and what a typical day looks like.
Specific examples of his works in consulting, and how it's improved the outcomes of the athletes/clubs he's working with.
The BIG Question.
A really fun lightning round, where we discuss his relationship with Joe Kenn, the books he's reading right now, what Combine Prep was like the in the early-days (before everyone was doing it), and more!
Related Links
Connect with Brandon
Books
Other Links
Get 3 days of my best coaching materials — for free.
3 DAY COACH'S CAMP:
Write better programs
Learn how to motivate clients outside the gym
My most popular resets for instantly improving movement quality