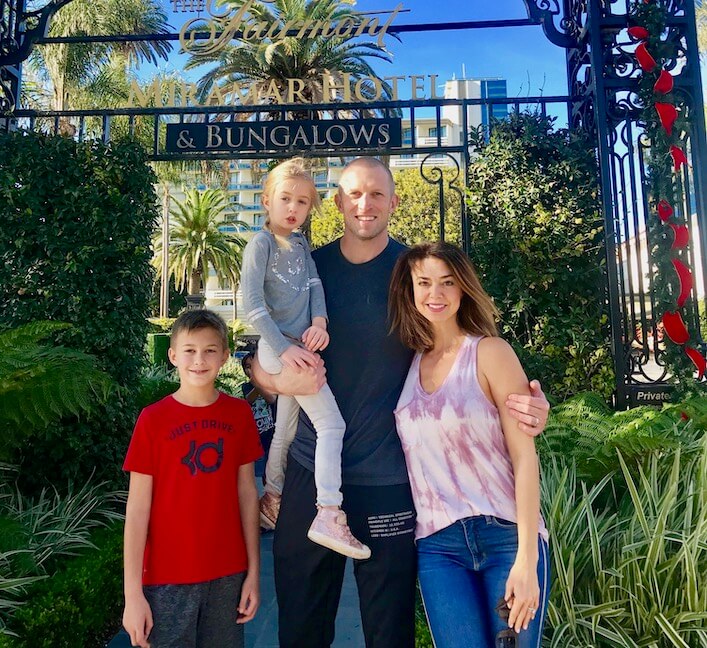 Despite a successful, high-paying career in Wall Street, Brian Pannuzzo risked it all to move across the country with his family and start a new career.
He worked as a financial advisor and bond trader for firms like Merryl Lynch, but after realizing that his stellar career came at the cost of his health and relationship with his family, Brian decided to take control and change his life.
Today, inspired by his journey through self-development, Brian helps other men improve their lives.
In this week's episode, Brian and I discuss how to build better habits. He explains why he left his high-paying career in finance to become a health and nutrition coach. He shares strategies on creating better habits and emphasizes the power of making small habit changes.
Next we discuss the importance of maintaining a to-do list and prioritizing time for family, and he also shares his advice to his younger self, his reading list, and the reason he consistently tortures himself with cold showers. 
If we do the little things more often, more often they stack-up on each other. Next thing you know, you're in a skyscraper. – Brian Pannuzzo
This week on the Physical Preparation Podcast:
Why Brian left his high-paying Wall Street career to be a health and nutrition coach
Brian's strategies for building better habits
How making small habit changes can make a huge impact
How Brian encourages his clients to do their workouts
The best nutrition and diet for sedentary people
How morning routines can impact the rest of the day
How self-awareness can help you achieve a healthier lifestyle
The power of to-do lists, prioritization, and time management
Brian's advice to his younger self and why he takes cold showers
Resources Mentioned:
Connect with Brian:
Subscribe, Rate & Share!
Thanks for tuning into this week's episode of The Physical Preparation Podcast – your one-stop-shop for fitness trainers, coaches, and athletes!
If you enjoyed this episode, be sure to subscribe on iTunes, Stitcher, and SoundCloud and leave your honest review.
And don't forget to Connect with us on Facebook, Twitter, and Instagram!
Get 3 days of my best coaching materials — for free.
3 DAY COACH'S CAMP:
Write better programs
Learn how to motivate clients outside the gym
My most popular resets for instantly improving movement quality