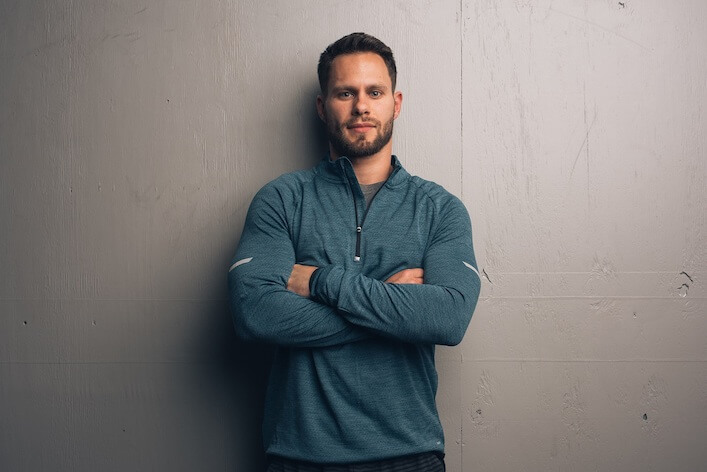 Cameron Josse is the Director of Sports Performance for DeFranco's Training Systems in East Rutherford, NJ. He has been working with DeFranco's Training Systems since 2013 and has quickly built up a resume working with a multitude of athletes in high school and collegiate sports, as well as professional athletes in the NFL, NHL, UFC, and WWE superstars.
Cameron earned his bachelor's degree in kinesiology while playing football at the University of Rhode Island and holds a master's degree in exercise science from William Paterson University.
In this show, Cameron and I talk about the need for rate, magnitude and direction with your force training, how to layer sprint, medicine ball and jump training into a program, and the role max speed training can play on improving acceleration.
This is one of my best shows to date, and I know you're going to love it.
Show Outline
Here's a brief overview of what we covered in this week's show:
MR Monologue: The Season for Giving Thanks
How training at DeFranco's as an athlete was the start of Cam's journey in physical preparation.
The tests he uses to determine an athlete's strengths and weaknesses.
Weighted sleds: Why they use them, when to use them, and how much resistance is optimal.
How they integrate jumps and medicine ball throws into their training to improve the 10-yard dash.
Cam's approach to program design using velocity-dominant and force-dominant days, including the session layout for each day.
The role maximal speed training has on acceleration.
The BIG Question.
An awesome lightning round where we talk about his career highlight thus far, the books he's reading, what's next for Cam Josse, and his super ninja secrets to building those guns!
Related Links
Connect with Cam
Books Referenced
Miscellaneous Links
Love using the 10-step power skip for distance as a way to assess horizontal force and projection ability. I spoke about this recently on @RobTrainSystems podcast. Training IS testing. @DeFrancosGym pic.twitter.com/xjpwDVkCyW

— Cameron Josse (@CamJosse) November 30, 2017
Get 3 days of my best coaching materials — for free.
3 DAY COACH'S CAMP:
Write better programs
Learn how to motivate clients outside the gym
My most popular resets for instantly improving movement quality