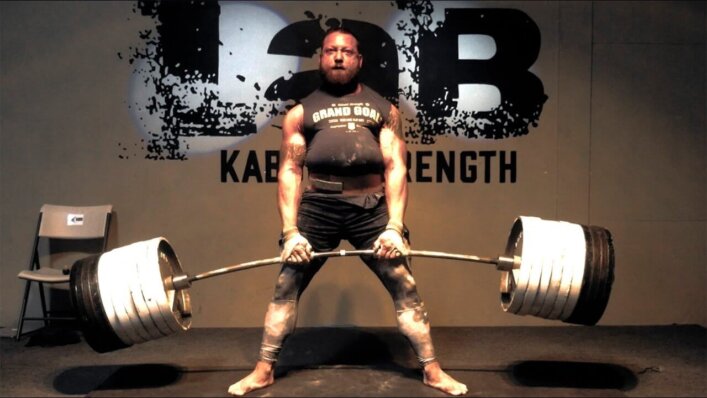 Growing up, Chris Duffin was what he called a "little skinny nerd," but once he started weightlifting to balance his intellectual and physical aspects, Chris found a new confidence that positively impacted other parts of his life.
He maintained this passion for strength building, coaching on the side of an 18-year leadership career in the engineering, high-tech manufacturing, and related industries.
But more than turning-around companies, Chris realized that he loved transforming people's lives through strength building.
He took this calling for coaching with him and in 2007 started posting content on YouTube while writing on different platforms to reach people around the world. After seeing a lack of education and information on strength building, Chris co-founded Kabuki Strength, a coaching and equipment company dedicated to creating a better world through strength.
His autobiography, The Eagle and The Dragon, is equipped with lessons to help readers find and understand their values in life, underscoring Chris' mission of transforming people.
In today's episode, Chris and I talk about how he went from "skinny nerd" to become one of the strongest men in the world, holding a Guinness World Record for deadlifting 17,010lbs in one minute. Chris discusses how his injuries led him to where he is today and what inspires him to use his platform for charity work. Chris also shares what led his successful powerlifting career, how to deadlift 1,000lbs, and how attention to detail can change weight training.
We have to start with the basics. Somehow, the more basic we get, the more people would want to overlook it. – Chris Duffin
This week on the Physical Preparation Podcast:
What led Chris to powerlifting, and his inspirations for coaching
Why people who train should set specific goals
How to deadlift 1000lbs
Breaking down work capacity, axial loading, and force vectors for weight athletes
The importance of maintaining torso rigidity in weight training
Bringing conscious awareness to weight training
How Chris got started in manufacturing weight training equipment
Connect with Chris:
Stop the Frustration! Get the Complete Coach Certification
Are you a young fitness trainer or coach? Are you frustrated by the results you're getting or the lack of resources available to learn the skills you need to be successful? Are you struggling to get enough clients or wondering how long you'll be able to follow your passion for helping others?
It's time to stop the frustration and stop worrying. It's time to get certified!
If you're serious about improving your results, serious about becoming a better coach, and serious about increasing your bottom line, then you need the Complete Coach Certification.
In this massive course, you'll learn:
How to use the R7 system to create seamless, integrated and efficient programs for clients and athletes of all shapes and sizes
How to create the culture, environment and relationships with everyone you train so you can get the absolute best results
The exact progressions, regressions, and coaching cues I use in the gym – from squatting and deadlifting to pressing and pulling and everything in between
And much, much more
This certification course is jam-packed with everything I've learned over the last 20 years of my career.
So if you're ready to get serious about the results you're getting for your clients and the impact your programs have on your income, head over to www.completecoachcertification.com to sign up for the Complete Coach Certification course today!
Spots are limited, and the next certification is set to launch in March 2020.
Join my FREE Insiders List to learn more, stay tuned for our launch details and save $200 when the course opens!
Subscribe, Rate & Share!
Thanks for tuning into this week's episode of The Physical Preparation Podcast – your one-stop-shop for fitness trainers, coaches, and athletes. If you enjoyed this episode, be sure to subscribe on iTunes, Stitcher, and SoundCloud and leave your honest review.
Connect with us on Facebook, Twitter, and Instagram and don't forget to share your favorite episodes with your friends on social media. Thank you!
Get 3 days of my best coaching materials — for free.
3 DAY COACH'S CAMP:
Write better programs
Learn how to motivate clients outside the gym
My most popular resets for instantly improving movement quality