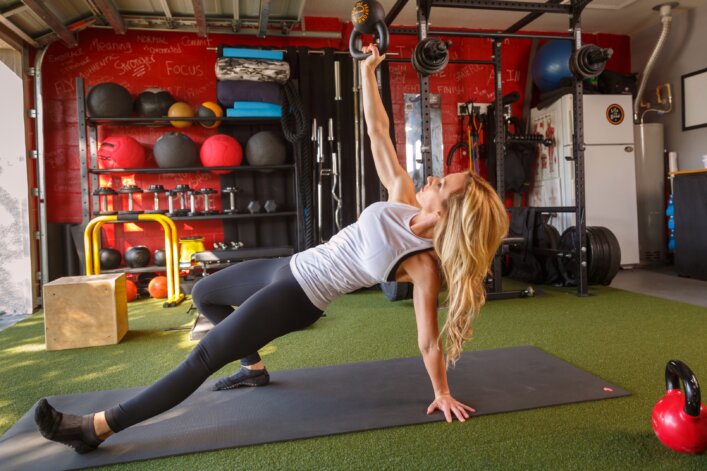 Dana Santas developed a deep passion for Yoga, movement, and sports while attending college to earn her degree in Sociology and Marketing & Communications.
Driven by her passion and the determination to achieve the American Dream, Dana left a cushy corporate job as the Director of Public Relations and Marketing to become a Yoga instructor and learn all she could about Yoga, breathing, and mobility.
After working as a Yoga instructor for several years, Dana decided to pivot her career again to become a breathing, mobility, and mind-body coach for professional athletes and athletic teams.
Over the last two decades, Dana has worked with over 45 professional teams, including the Toronto Blue Jays, Orlando Magic, and the New York Yankees and has become known as "The Mobility Maker" throughout the sports and physical preparation communities.
Dana joins me today to share her journey of becoming The Mobility Maker and how she began working with professional athletes. We discuss how her training system has evolved over the years and how her current system helps pro athletes breathe better, move better, and feel better so they can perform at their highest level on the field.
We discuss the key mobility areas she focuses on when working with professional athletes and why breathing is the most fundamental movement pattern for athletic performance. And finally, Dana shares her advice for female coaches to achieve success in the male-dominated industry of physical preparation and strength training.
We all perform better if we feel better. – Dana Santas
This week on the Physical Preparation Podcast:
Dana's journey to becoming known as The Mobility Maker.
The challenges she faced while building her business.
How she built her credibility and reputation early in her career.
Dana's overarching training philosophy and how her training system has evolved.
The difference between her training program and the traditional yoga training system.
The upcoming training certification program Dana plans to launch soon.
The primary mobility areas Dana focuses on when working with pro athletes.
Why using PRI didn't work for her training system.
Why it's critical to incorporate breathing into your training program.
Dana's advice to female coaches in the physical preparation industry.
Resources Mentioned:
Connect with Dana Santas:
Get 3 days of my best coaching materials — for free.
3 DAY COACH'S CAMP:
Write better programs
Learn how to motivate clients outside the gym
My most popular resets for instantly improving movement quality