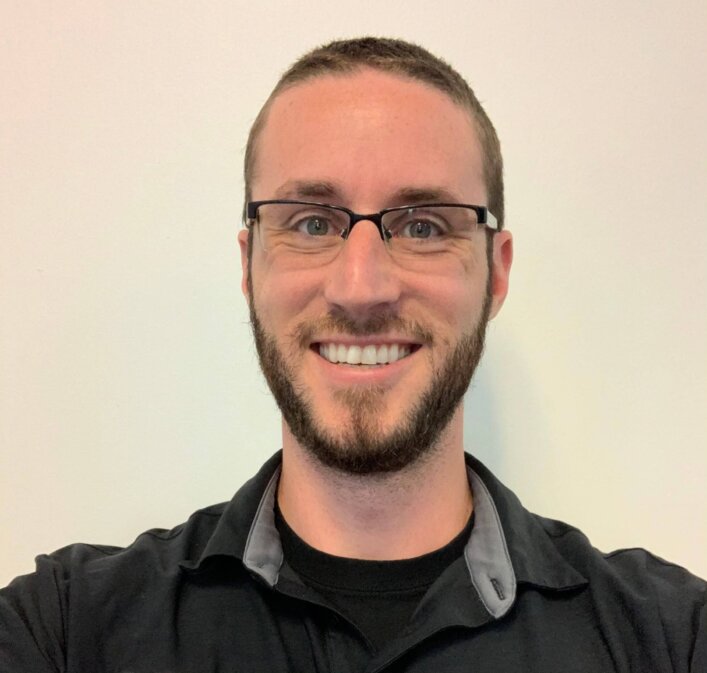 Though athletes and general population clients may seem different, they have the same reason they go to the gym: to change.
Whether it's to change their athletic performance or their capacity to do their daily chores, IFAST morning coach Dave Schoch suggests that the job of coaches and trainers is to facilitate the changes clients desire.
But working with the gen pop requires a different approach.
After graduating with a bachelor's degree in Exercise Science from Indiana University in Bloomington, Dave worked with many older general population clients as an Exercise Therapist, an experience where he had the chance to use a skill necessary to successfully train general population clients: empathy.
In today's episode, Dave and I discuss the factors that lead to success in training general population clients.
We describe the role and value of empathy in coaching and explain the difference between coaching athletes and gen pop clients.
We explain why initial assessment is crucial in determining what success really means to your clients.
And we also underscore the art of adapting exercises according to the need and level of gen pop clients, and highlight what it means to "leave a trail of breadcrumbs" and "feed the baby birds."
Whether they're an athlete or an 80-year-old-client, everybody comes into the gym seeking some kind of change. Do everything you can to stimulate that change. – Dave Schoch
This week on the Physical Preparation Podcast:
How Dave fell in love with training and the world of physical preparation
Why Dave gravitate towards working more with general population clients versus athletes
What his experience as a chiropractor showed him about working with gen pop clients
What it means to stimulate change within a client and Dave's philosophy on training gen pop clients
Setting expectations with gen pop clients and helping them understand the reason for each exercise
The struggles Dave has encountered with training athletes and general population clients
Giving gen pop clients a goal and helping them expand their vocabulary around fitness
How coaches and trainers can have meaningful conversations with gen pop clients
Why creating context is an important piece of Dave's coaching puzzle
The importance of relating an exercise or a program to a client's end-goals
Adapting programs and exercises to help older athletes maintain great movement
The check-box approach of writing a program and the value of approaching a client where they are
Big progressions and the need for micro-progressions for gen pop clients
Connect with Dave:
Subscribe, Rate & Share!
Thanks for tuning into this week's episode of The Physical Preparation Podcast with Mike Robertson – your one-stop-shop for fitness trainers, coaches, and athletes.
If you enjoyed this episode, be sure to subscribe on Apple Podcasts, Stitcher, SoundCloud, Spotify, and Google Podcasts and leave your honest review. I'd also love to connect via Facebook, Twitter, and Instagram or visit our website.
And last but not least, please don't forget to share your favorite episodes with your friends on social media. Thank you!
Get 3 days of my best coaching materials — for free.
3 DAY COACH'S CAMP:
Write better programs
Learn how to motivate clients outside the gym
My most popular resets for instantly improving movement quality