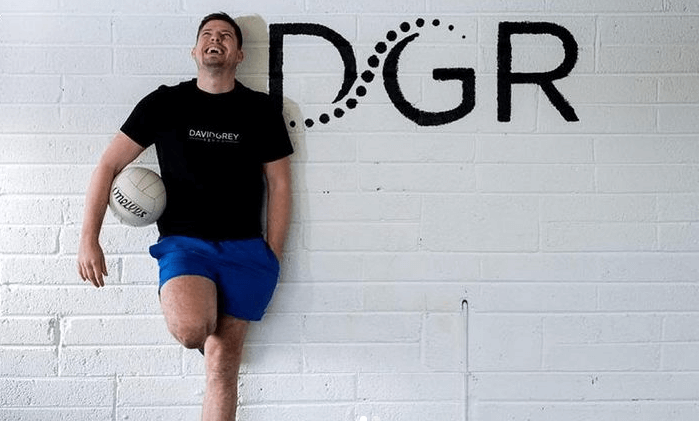 David Grey was originally an athlete himself, but as he was playing in relatively higher-level sports, he was plagued with pain and injuries.
He followed the "traditional" model of rehabilitation, which included isolated stretching and strengthening, and soon found himself frustrated by the process.
David knew he had to take matters into his own hands, so he spent the next decade traveling the world to learn from the best minds in the industry.
David learned by doing, trying things, and putting insight together.
When he eventually started feeling good, David found that it was only natural for him to start helping other people.
As the CEO of David Grey Rehab, David helps a wide range of people who want to move and feel better, from the best high-level athletes in the world to the general population.
David joins me today to discuss his philosophy on the rehab process.
He reveals the two ways of making someone, or a tissue, stronger and explains why load tolerance is more than just managing volume.
David describes how he assesses knee health and how rehab professionals can improve the knee-related return-to-play process.
David also shares his advice for people who want to succeed in the rehab world and explains how coaches, trainers, and rehab professionals can create better social media content.
If you want to get someone pain-free for a long time, get them moving and make sure the foot can move well. Chase co-contractions early on and give them that sense of knee stability. – David Grey
This week on the Physical Preparation Podcast:
David's career arc and what got him excited about the world of physical preparation
His big rocks and overarching philosophy on the rehab process
David's assessment process for people with knee pain
Load distribution and why the coordination between calf and hamstring often gets overlooked
The relationship between the brain, the nervous system, and flexibility issues
Systemic movement and the characteristics of a good pronation
The most common factors that lead to knee pain
What makes good movement
The value of old school body-building types of exercises, especially after trauma
David's favorite exercises to build up clients and why he brings in running-specific drills early in the rehab process
The return-to-play process after knee injuries
Connect with David:
Get Pain-Free, Healthy BULLETPROOF Knees!
Are you tired of struggling with sore, achy knees? Is knee pain keeping you from performing the activities you enjoy – either in the gym or just in life? Wouldn't you like to build a set of pain-free healthy knees, once and for all?
Then you need my Bulletproof Knees Program.
The Bulletproof Knees Program is a scalable training system that can be applied to virtually anyone – from elite-level athletes to gen pop folks that simply want to be able to play with their children and grandchildren – pain-free.
This customizable training system is geared towards your body and helping you achieve your goals.
So, if you're ready to get your knees moving and feeling great again, email me at [email protected] with the words "Bulletproof Knees Coaching" in the subject line to request more information.
But, don't wait! I'm only accepting a select number of clients into this program!
Subscribe, Rate & Share!
Thanks for tuning into this week's episode of The Physical Preparation Podcast with Mike Robertson – your one-stop-shop for fitness trainers, coaches, and athletes.
If you enjoyed this episode, be sure to subscribe on Apple Podcasts, Stitcher, SoundCloud, Spotify, and Google Podcasts and leave your honest review. I'd also love to connect via Facebook, Twitter, and Instagram or visit our website.
And last but not least, please don't forget to share your favorite episodes with your friends on social media. Thank you!
Get 3 days of my best coaching materials — for free.
3 DAY COACH'S CAMP:
Write better programs
Learn how to motivate clients outside the gym
My most popular resets for instantly improving movement quality